The year was 1985 and Columbia released a cult classic kung-fu comedy film with strong hip hop influences: Berry Gordy's The Last Dragon. Ask anyone about Bruce Leeroy and they'll speak fondly of the martial arts legend.
Perhaps a trailer of the film will jog your memory:
In a recent podcast by Dave Chang, Eddie Huang revealed that he pitched a remake of the The Last Dragon with American rapper Pop Smoke as Sho'nuff – aka "The Shogun of Harlem".
According to Huang, he was approached by Columbia Pictures to pitch a remake of the 1985 kung-fu classic.
"They were like, 'we're doing a remake of The Last Dragon," Huang tells. "I was like 'what, shut the f**k up…that is the most slept on film of the '80s!' They said 'The Gordy family, Columbia, we want to remake the film. And I actually got to pitch a version of The Last Dragon."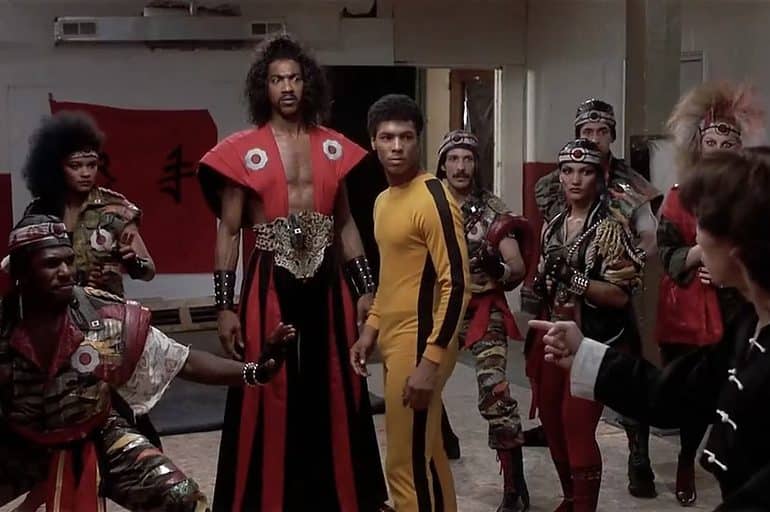 Huang continued to explain his vision for the film and how he met with Pop Smoke to discuss the role:
"I talked to Pop Smoke about it," Huang said. "Pop's manager, Rico, was a huge Sho'Nuff fan. It was funny cause I was talking to Pop about it — 'bro, you'd be an amazing Sho'Nuff' — and he was like "What's the Last Dragon?" And his manager was like "I can't believe you haven't seen this film!" The whole bus started talking about how the greatest '80s New York movies were The Last Dragon and King of New York."
Sadly, according to Huang, another "more famous" director eventually got the job instead. He also mentioned that the project seems to have stalled.
The original film went on to become a staple film in pop culture. It's often referenced in film today.
For example, the 2018 film Sorry to Bother You features Tessa Thompson's character Detroit reenacting dialogue from the film. And, of course, Rapper Busta Rhymes dresses as Sho'Nuff in the music video for the 1997 hip hop song 'Dangerous'.
The truth is The Last Dragon is legendary.
Are you ready for a reboot of Berry Gordy's The Last Dragon? Are you excited for another adventure with Bruce Leeroy and Sho'nuff?