For the longest time, the Jurassic Park series, which spanned six films over three decades, held the overwhelming monopoly on live-action dinosaur-themed movies. As a huge dino-film fan and having waited four years between the two last films within the franchise, it was a rather disappointing ending to the Jurassic World trilogy. Taken aback by the trailer for Sony's Columbia Pictures' 65, which I was completely thrown off guard by, the sci-fi thriller became an instant must-watch movie.
Backed up by the tie-in with A Quiet Place, 65 promised to be a huge hit. Having the writers Scott Beck and Bryan Woods behind the wheel and Academy Award nominee Adam Driver (White Noise), Ariana Greenblatt (In the Heights) and Chloe Coleman (Avatar: The Way of Water) starring, 65 ticked a lot of the correct boxes.
RELATED: Luther: The Fallen Sun – Is Idris Elba's Netflix Movie Worth Watching?
Adam Driver stars as the protagonist, Mills. He's an average family man, with his importance heightened as the pilot of a large spaceship transporting cryogenically frozen passengers to their destination, with a round-trip spanning a few years. Without giving away too much of the film, Mills only takes this job, a switch-up from his usual interplanetary missions that only span a few weeks at a time. However, with the worsening condition of his daughter's illness, he takes on this task to pay for her treatment upon his return.
And, as you would've witnessed through said trailers for 65, things don't go according to plan. He finds himself stranded on a foreign planet with another survivor, a girl named Koa, who is played by actress Ariana Greenblatt. The two have to quickly work through their differences in order to strategise and make their way to a possible exit point in order to get back home.
RELATED: Scream 6 Review – A Very Different Ghostface
While the genre for 65 is listed as an action-adventure film, it's slightly more niche than that. I say slightly, but in reality, there is an entire sub-genre dedicated to films with the "spaceship crash" tag attached to it. There has been plenty of movies with a similar premise over the years, more often than not landing on a foreign, unfamiliar planet, having to battle their scary wildlife, attempting to reach out to their base for assistance or trying to find ways to live in the new world. 65 is no different. In fact, it's very formulaic in this regard, and you won't find it straying too much from the general tropes that befall many movies before it.
However, the difference with this film is that you're not merely battling strange creatures or aliens, Mills and Koa need to survive on a planet filled with dinosaurs from a few million years ago. And this is where the novelty kicks in, at least for me. While I find it hard to switch off and just enjoy a film to escape reality, there are few movies that can actually achieve this while being over-the-top ridiculous in the process. 65 doesn't venture towards that over-the-top antics, taking itself a lot more seriously, but still having fun with the theme.
RELATED: M. Night Shyamalan's Knock at the Cabin Explained
In films like Jurassic Park, there's typically a battle between humanity's need to tinker versus the ethics of it all while simultaneously offering a glimpse at the beauty and outright savagery that is the concept of the dinosaur. In 65, there is no such reflection. It's a no-holds-barred action adventure where almost every and anything is out to use you as their next meal. This impacts how you watch the film, as you never quite know what to expect next and can never rest. You're always on the edge of your seat and always expecting the worst.
It's true, you're not getting much in the way of plot thickness, complicated dialogue or character building. You're left with a skinny premise, held together by duct tape through its action and suspense. And I didn't mind that at all. Adam Driver plays the character as if there wasn't any dialogue written in the script — somewhat improvised. And, by any means you look at it, there's almost nothing in the form of dialogue from fellow survivor Koa.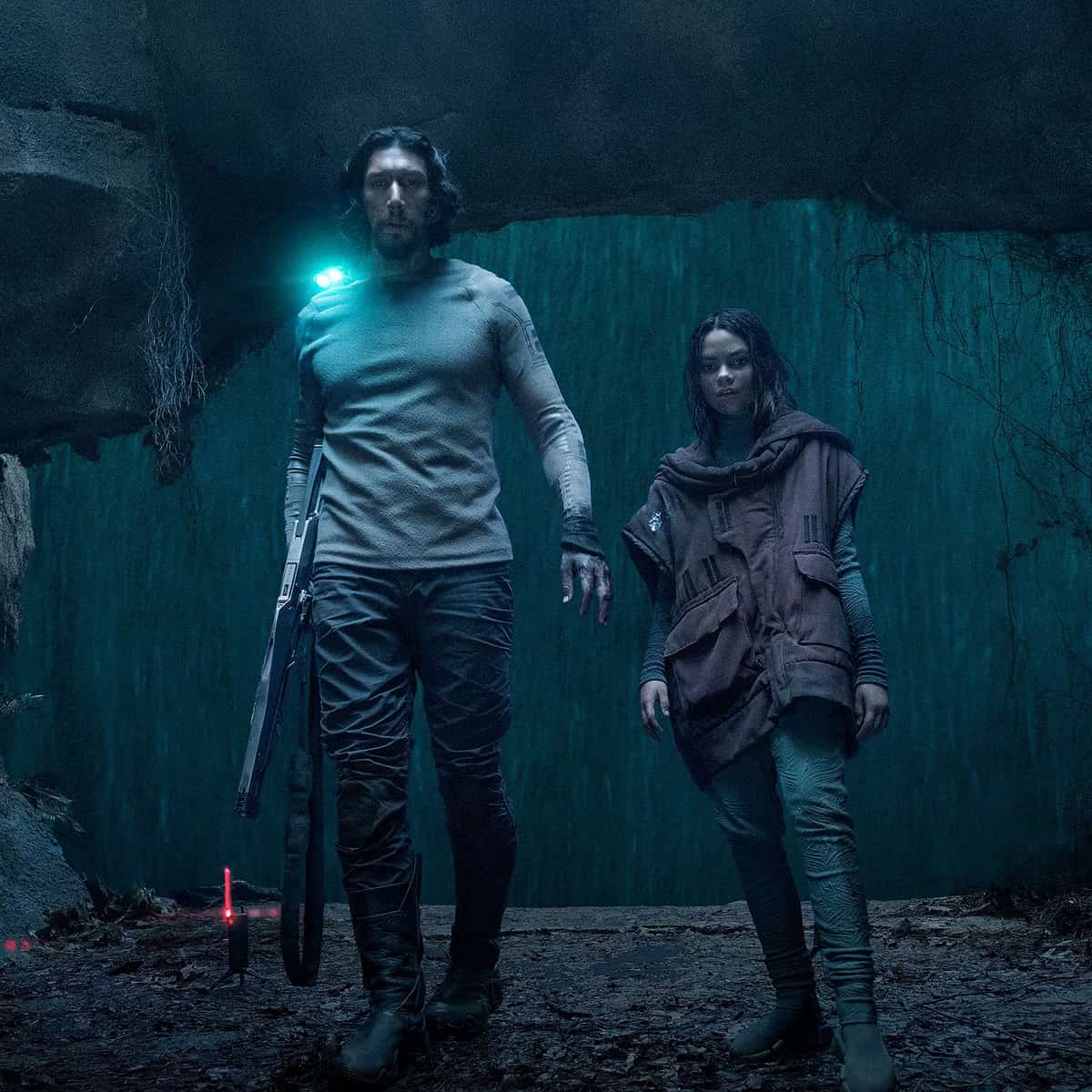 RELATED: Jurassic Park Theory: All The Dinosaurs Are Sick
By modern standards, a 90-minute film seems short. That said, I don't believe expanding the film too much would have added any value. It's Jurassic Park meets Prometheus, After Earth (don't remind me) and Star Trek (no, not Star Wars). 65 is not great, but it's a quick bit of fun at the cinema.