Gambling and anime have had a very long relationship, with poker, mahjong, tables, chips and slots even making it regularly into the high stakes storytelling. For some reason or another, the writers are obsessed with the high stakes of gambling, even turning mundane games into edge-of-your-seat thrills. Perhaps it's the fact that the dopamine rush winners get when they play translates well into animation or maybe it's just a clever way to keep audiences hooked.
Either way, there's been some really interesting instances when high stakes gambling in anime works really well. Here are a few: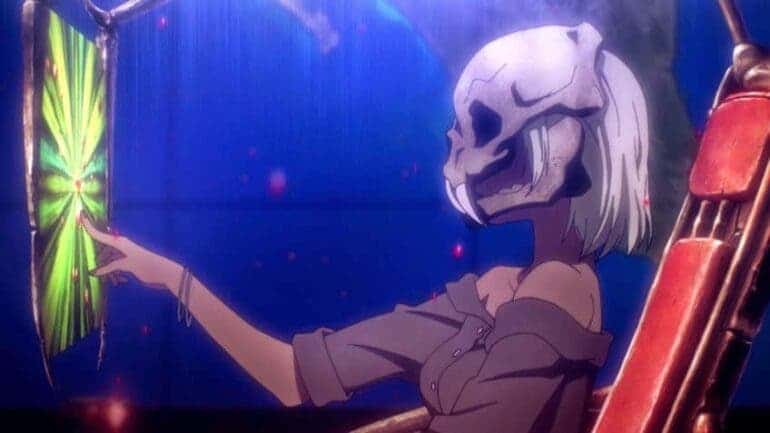 Death Parade
Released in March 2013, Death Parade (an anime created, written, and directed by Yuzuru Tachikawa and produced by Madhouse), has a very interesting plot related to gambling. In this story when someone dies they are sent to a world where they are forced to compete in Death Souls — a series of different games that look awfully similar to billiards, darts, air hockey, and arcade games. The prize is an opportunity to be reincarnated. Fail and you'll vanish into the void forever.
There's no heaven, only very competitive games. Naturally, this results in some pretty high-stakes gambling in the anime show.
Funny enough, the show was birthed from an exercise that was intended to train animators. Instead, it blew up into a 12-episode series full of tension and dark humour.
RELATED: Top 10 Best Anime Series Of All-Time
One Outs
It only makes sense that high stakes sports betting and gambling would attract a large number of anime fans. And nobody does it quite as good as One Outs, a 25 episode sports anime.
The story follows Toua Toguchi, a talented baseball pitcher who has an itch for gambling. Although he mostly plays the sport on the streets of Okinawa, Toua finds himself in charge of a professional baseball team. However, he brings his addiction with him into the league resulting in a pretty intense situation: for every out he pitches, he wins $45,000 but for every run scored against him, he loses $455,000. Yikes.
Kaiji: Ultimate Survivor
The emblematic gambling anime has become a legend in the Japanese animation universe. Based on the first part of the famous manga series Kaiji, the anime is part of numerous online tops featuring the best gambling anime tv shows. The TV series started airing in 2007 and has been a worldwide hit until it reached its end in 2011.
Kaiji: Ultimate Survivor is certainly not afraid of putting its characters through some of the worst trials ever. Tricked into taking on a co-worker's debt, Kaiji Itou is forced to board a cruise ship where he plays various illegal games in order to stay alive. Things take a turn for the worse when he realises those who he is playing against don't play fairly and, worst of all, their greed manifests in horrific situations.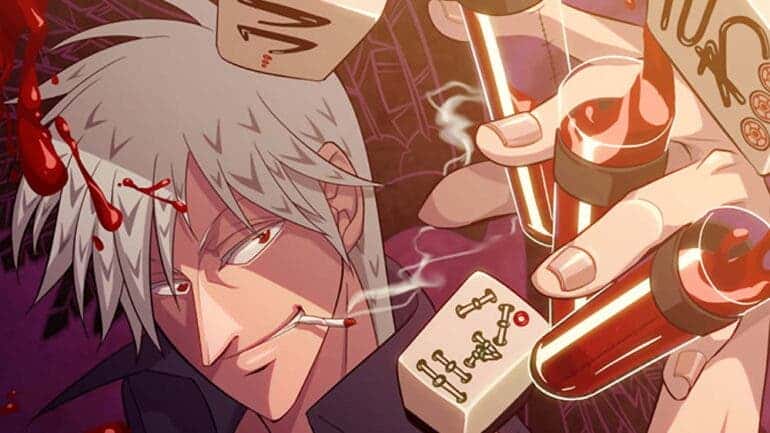 Touhai Densetsu Akagi: Yami ni Maiorita Tensai
While mahjong is usually a mundane game played in the comfort of your home with family and friends, it is also a ruthless game that is played in the darkest corners of society. And that's what this 26 episode anime series (the title is roughly translated to Mahjong Legend Akagi: The Genius Who Descended Into The Darkness) is all about.
The story follows Nongou, an impulsive gambler who has acquired a large amount of debt. In order to get on top of his losses, he finds himself betting and playing mahjong against the Mafia. Naturally, this results in high stakes gambling that sees this anime's lead on the borders of death.
Touhai Densetsu Akagi: Yami ni Maiorita Tensai isn't for the faint of heart. There's a lot of tension. Just about anything can happen — and it usually does.
RELATED: The Most Powerful & Strongest Anime Characters Of All Time Ranked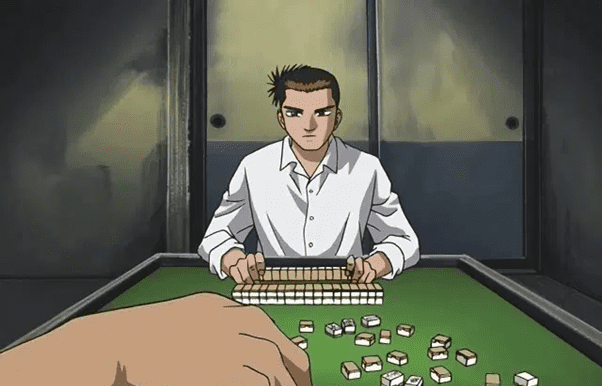 Legendary Gambler Testuya
The 20-episode anime, Legendary Gambler Testuya, follows the story of Tetsuya, a grandmaster mahjong player. Used to winning against everyone he competes against, he is shocked to discover that there are still players better than him. When he travels to Shinjuku in 1947, he learns more about the classic game and rediscovers himself.
The lesson behind this anime series is simple: you never know everything there is to know about everything.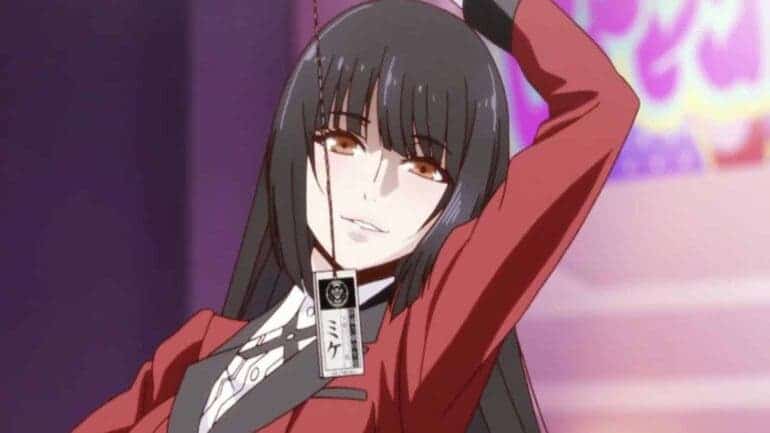 Kakegurui – Compulsive Gambler
Kakegurui is set against the prestigious Hyakkaou Private Academy, a place where students are ranked by their gambling winnings. Winners get high praise and rewards. Loses become the slaves of the wealthiest players. As you would expect in such an environment, things get quite competitive.
At the centre of the story is second-year student Yumeko Jabami, a compulsive gambler who gets off on winning risky bets. She is hell-bent on using her intellect to beat the most powerful students — who are cheating and rigging games in order to stay on top. Yumeko becomes a threat to the entire system. But can she survive the madness of Hyakkaou?
RELATED: The Best Anime Intro Songs – Here Are The Best Openers
Tell us, what's your favourite high stakes gambling anime?