It's that time of year when we get to experience the latest generation of Samsung's Galaxy Foldable series. Now in its 5th generation, the brand continues to provide an enhanced experience and improved design. Today, Samsung South Africa announced the Galaxy Z Fold 5 and Galaxy Z Flip 5 smartphones. The new range of foldable smartphones was launched alongside a slew of other products in Samsung's home town of Seoul, South Korea.
RELATED: The Samsung Galaxy Z Fold 5 Has Finally Fixed The Screen Creasing Problem
The New Samsung Galaxy Z Fold 5
Samsung has packed the latest Galaxy Z Fold 5 with some of the latest hardware specifications for a flagship smartphone. The brand has increased the size of the screen when open, now up to 7.6″. It also has a 2,176×1,812px resolution display with a 120Hz refresh rate.
Additionally, the exterior screen is also increased to 6.2″ OLED, which has a 2,316×904px resolution display. It, too, supports a 120Hz refresh rate. The screens have Gorilla Glass Victus protection with an IPX8 water resistance rating.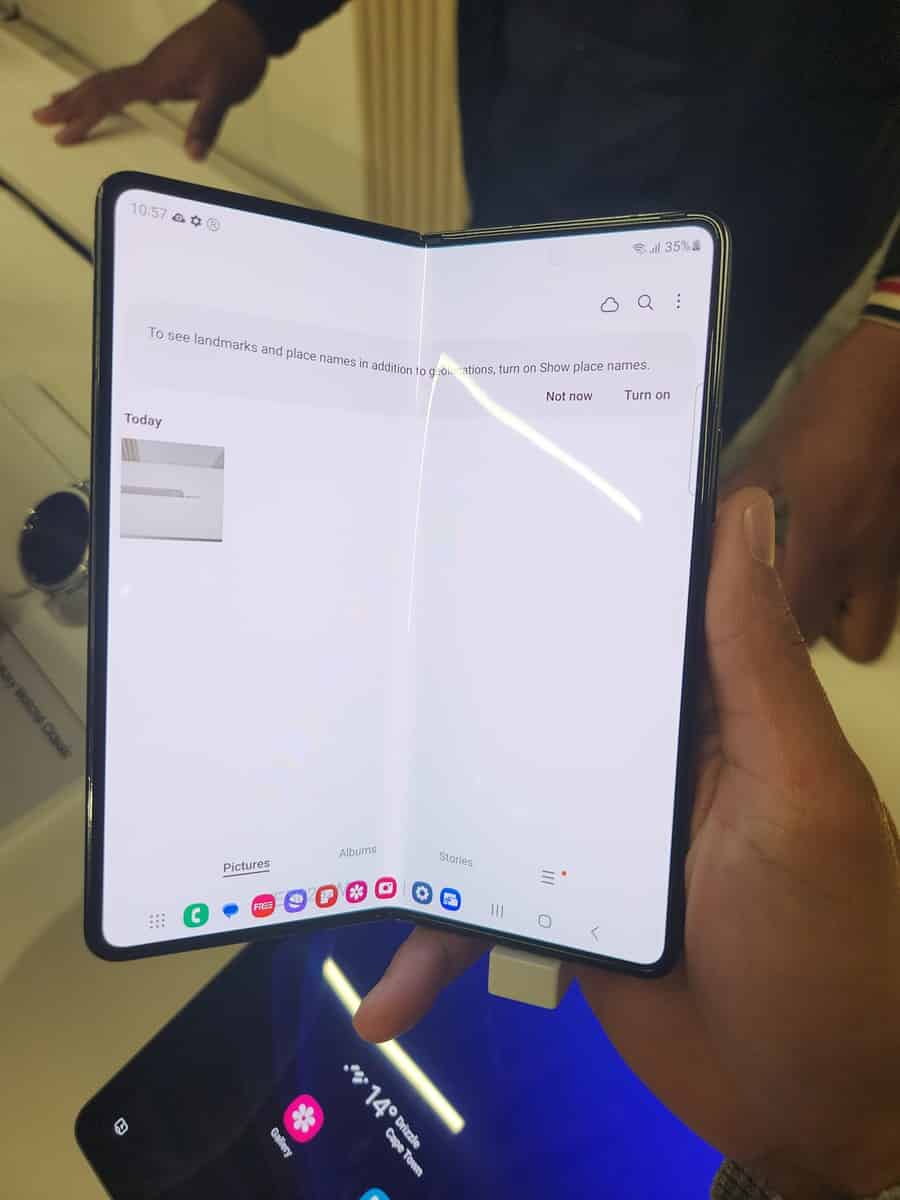 With each iteration, Samsung has improved the hinge design. The Galaxy Z Fold 5 is no different in this regard. Its new 'zero-gap' design allows the screen to fold close without any gap between the two sides. This hinge has a new droplet shape, which also helps reduce the visibility of the crease in the middle.
Switching to the internals, the unit sports an enhanced hardware performance thanks to the latest specifications. The device has a Qualcomm Snapdragon 8 Gen 2 SoC with an Octa-core processor.
This is accompanied by the Adreno 740 GPU. The significance of this is that it now includes ray-tracing technology, allowing for much more advanced mobile gaming. There are a few iterations of the storage and RAM options, including the 256GB + 12GB RAM, 512GB + 12GB RAM, or the 1TB + 12GB RAM.
Other hardware improvements include a triple-lens camera and a 4,400mAh battery. The camera features a 50MP main lens, 12MP ultrawide lens, and a 10MP telephoto lens. In addition to the improved battery capacity, it also supports 25W fast-charging, 15W wireless charging and up to 4.5W reverse wireless charging.
With all these changes to the hardware, Samsung has delivered true multitasking software to support the power user. This includes a dual-touch drag-and-drop feature. This allows users to move files between various apps and storage directories by selecting and dragging them across with ease.
To add to the functionality and multitasking support, the Galaxy S Pen stylus has also been improved for the Galaxy Z Fold 5. With a more compact design, it can also be attached to the unit much easier with improved official cases.
Lastly, Samsung has released the Galaxy Z Fold 5 in three colours. This includes beige, black, and light blue.
RELATED: Samsung Galaxy S23 Plus Review – Optimised Not Upgraded
Fold Away with the Samsung Galaxy Z Flip 5
As has been the case over the past three years, Samsung has also launched the Galaxy Z Flip 5 alongside the premium Fold 5. The clamshell design smartphone is now more compact than ever, offering a host of new features, the most noticeable being its larger exterior screen.
With a cover screen size of 3.4″, it is nearly twice the size of the last year's 1.9″ screen of the Galaxy Z Flip 4. It also has a much larger resolution display at 720x748px. The larger screen now allows for up to 30 more gadgets, making it much more useful year-on-year. These new gadgets allow for quick shortcuts and easier use, such as sending messages and video calls, browsing music, as well as checking and responding to notifications.
As with the Samsung Galaxy Z Fold 5, it too has an enhanced hinge, allowing for a zero-gap design when closed. The Z Flip 5 is available in four new colours, including Mint, Graphite, Cream and Lavender.
RELATED: Samsung Galaxy S23 Ultra Introduces Us to the World of AI
South African Pricing and Availability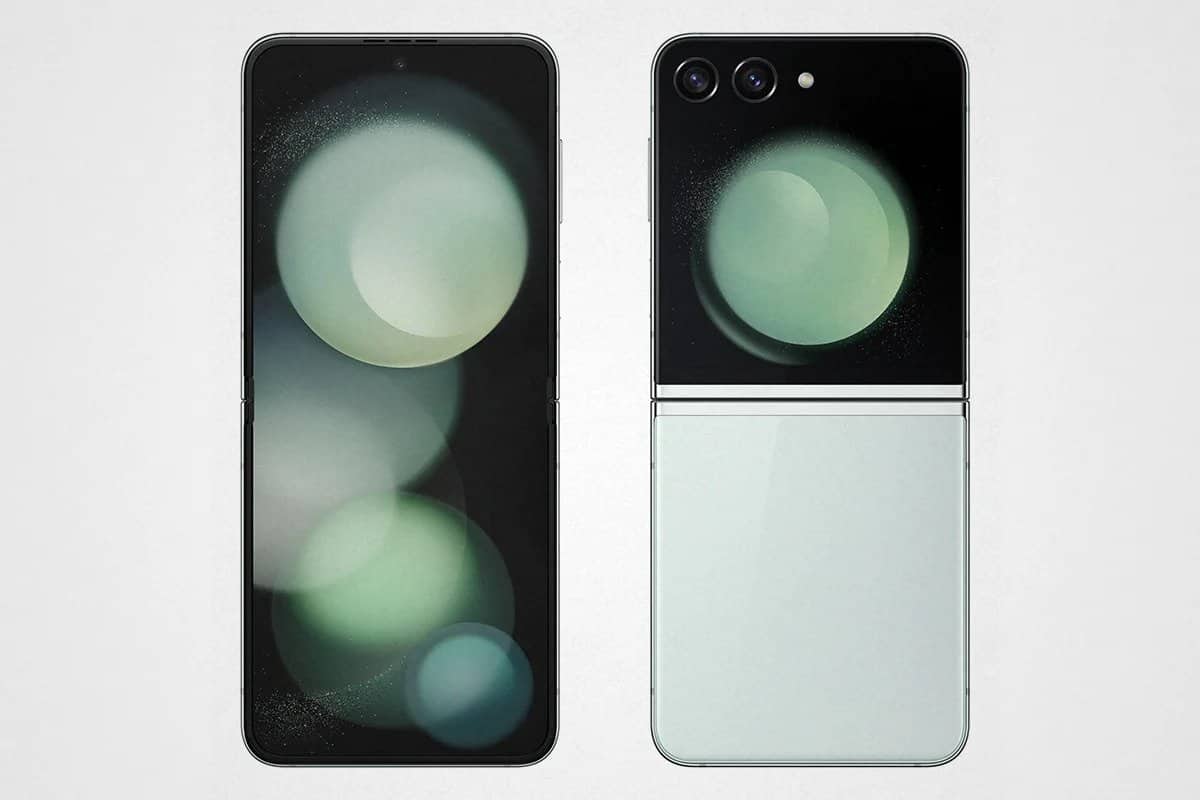 Pre-orders for both the Samsung Galaxy Z Fold 5 and Z Flip 5 will begin tomorrow, 27 July 2023. Orders will start being fulfilled from 11 August 2023, depending on availability, with in-store purchases officially commencing on 18 August 2023.
The Samsung Galaxy Z Fold 5 has a retail price of R45,999, with the Z Flip 5 at R29,999. The brand continues its trade-in offerings in the local market, with a value of R10,000 for an older flagship, including Samsung, Apple and Huawei smartphones.