Looking for a new anime to watch? Check out King's Game! In this article, we give you five reasons why you should definitely give this anime a chance. From its thrilling plot to its engaging characters, King's Game is sure to leave you on the edge of your seat.
RELATED: Are We About to See Chainsaw Man's Most Terrifying Villain Yet?
Based on the cell phone novel series, Ōsama Game by Nobuaki Kanazawa, this anime adapts this and its sequel, Ōsama Game: Extreme. This 2017 horror anime series has a 12-episode-long run wherein we follow our main character, Nobuaki Kanazawa, who has just transferred to Kure Academy. Here we see Nobuaki isolate himself from the rest of his class, refusing to become friends with anyone else.
But, of course, things change when the entire class receives a text from an individual only known as 'King' with instructions that must be completed in 24 hours or less.  As expected, none of Nobuaki's classmates takes the text seriously, some even blaming him for sending the messages. However, the protagonist is in full panic as he was forced to play this game at his previous school, ending up as the sole survivor.
As a result, we get a dual narrative explaining what occurred during Nobuaki's first experience playing the game while seeing where his current classmates end up. Still not convinced? Well, here are five reasons to check out this anime, King's Game.
5. It follows a classic Death Game Anime Trope
If you enjoyed series such as Future Diary, Death Parade, or Deadman Wonderland, this anime would be a perfect addition to your watch list on MyAnimeList. The series presents the game in the format of texts, stating the word of the mysterious 'King' is absolute. Failure to complete the tasks provided results in the deaths of the people to whom the orders were given. So, you get a high-stakes series that drives home what is on the line if these students do not follow their instructions. While yes, some things do not add up in terms of story, it still is a scary thought.
Furthermore, since we get a dual narrative, we know our main character has lived through these events before. Seeing the horror the game resulted in when Nobuaki first played keeps audiences on the edge of their seat. Although his current classmates do not take it seriously at first, the audience and Nobuaki know what will go down. This can also result in a bit of annoyance towards the characters in the series. However, would you take it seriously if you received a text telling you to kiss your crush in the next 24 hours, or you would die? Probably not.
4. The Anime has a Great Lead Voice Actor
Both the English and Japanese dubs of the anime series are very well done. However, many would lean more towards the work done on the Japanese dub. This is because the dub features an array of very popular voice actors who have worked on other well-known anime series. For example, we have Mamoru Miyano voicing the lead character, Nobuaki. Other popular characters the voice actor has played include Shuu Tsukiyama from Tokyo Ghoul, Tamaki Anzai from Devil's Line, Osamu Dazai from Bungo Stray Dogs, Light Yagami from Death Note, and Chrollo in HunterxHunter.
And these are outside of other roles in popular anime such as The Seven Deadly Sins, Assassination Classroom, Death Parade, One Punch Man, Fire Force, and Demon Slayer. In comparison, the actor who voices Climb in Overlord plays the lead role for the series in the English dub. While Coby Lewin may not be on par with the work of Miyano, he still does a decent job of bringing Nobuaki to life. Lewin also is best known for roles in big anime such as Black Clover and One Piece.
3. The Show is not Afraid to Kill Off its Characters
It is extremely difficult to find a film or series that is committed to killing its characters. And while there has been much anime in the past that shows characters dying, many of them have found a way to bring them back. Obviously, this defeats the emotional impact and shock factor that came with the death scene. For example, Krillin's death in Dragon Ball Z shocked fans everywhere and made the battle against Frieza that much scarier. However, when they wished Krillin back to life using the dragon balls, it ruined the impact his death had.
King's Game goes full-on Game of Thrones and takes the characters out individually. And because we know Nobuaki's entire class died in the previous game, it really helps set the stage for what we can expect this time around. Knowing that none of the characters is safe makes the series much more fun to watch, as the stakes are very high, and we know there is no loophole for survival.
RELATED: The Scariest Horror Anime of All Time
2. The Animation is Better Than It Looks in the Trailer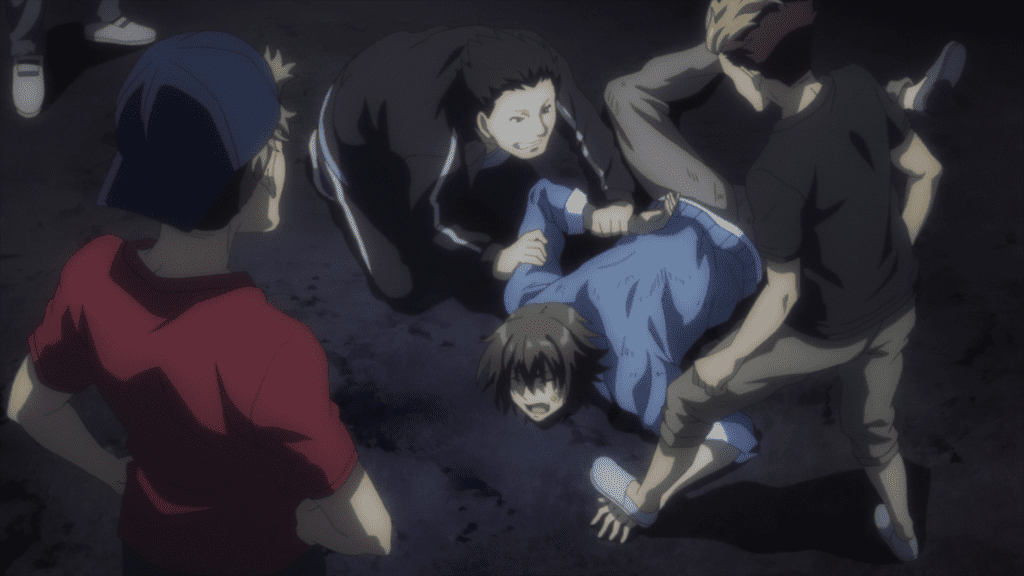 A large part of what makes anime enjoyable is its animation. And audiences can tell when a studio has taken time to deliver their audience with the best viewing experience possible. For example, the elaborate scene at the beginning of Demon Slayer season 3, where the demons gather for a meeting, only consists of 2 pages in the manga. However, Ufotable made a significant effort to expand that into a beautifully animated three-minute-long scene. Of course, King's Game animation may not be on par with Demon Slayer, but it is better than people make it out to be.
The series is animated by Studio Seven, and while some scenes look a bit chunky or awkward, they do an overall good job. To illustrate, they execute the gore-filled scenes really well, not holding back on the nightmarish scenarios these characters have to go through. In fact, the animation style results in the scenes feeling much more unsettling than it was intended to be. Furthermore, the studio animates the characters' facial expressions perfectly. Easily we can see the horror the characters are experiencing, with their hopelessness tangible through the screen.
1. King's Game Gets a Bad Rep for No Good Reason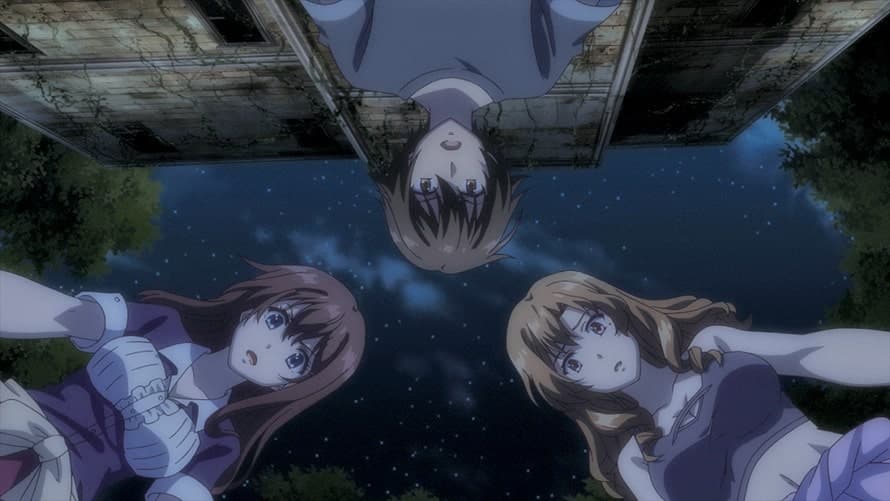 Overall, the show has a bad reputation, with many viewers saying it was terrible or poorly animated. While the series has apparent flaws, it still makes for a good watch. One of its most glaring flaws is the plot and how it does not make sense at times. However, this can easily be overcome by watching with your brain turned off, as it still makes for an entertaining experience, especially for horror fans.
In addition, the show certainly does a better job than series such as Future Diary, which many people dislike because of its titular character. In King's Game, Nobuaki turns out to be a likeable character who doesn't cower and hide behind other people. Furthermore, some fantastic horror elements are thrown into the mix outside the gore factor. There are many mystery and thriller elements that leave you questioning who this 'King' character is and what they want with our main character.
RELATED: The Top 15 Best Horror Anime & Movies for Rainy Days
Tell us what you think of the King's Game anime series?