Ever since gaming consoles have taken over our lives and living rooms, the companies who manufactured them have been trying to lure us into buying more by releasing limited editions. Of course, over the years, we've seen some amazingly designed consoles appear alongside some rather ugly ones. Whether it be a product tie-in or one based on an upcoming game, most of these consoles have been hits and misses.
With the recent announcement of the gorgeous looking Sekiro Shadows Die Twice Limited Edition PS4 Pro, we decided to take a look back at some of the best and worst limited edition consoles released over the past few years.
---
The Best
1. 20th Anniversary PlayStation 4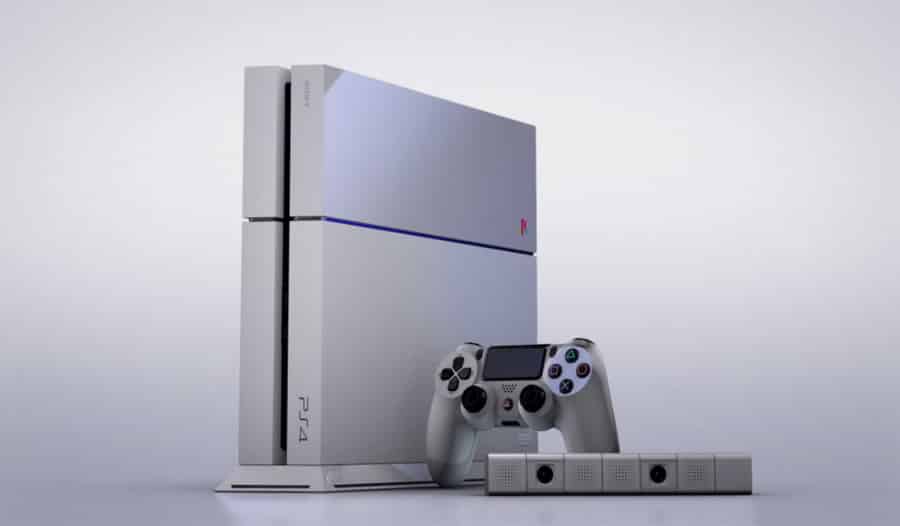 Although this 2014 limited edition console has a very muted colour palette (with a multi-coloured PlayStation logo and a matching DualShock 4 controller), it's unashamedly nostalgic-focused and this why it deserves a place on this list. Not only did this PlayStation 4 immediately steal the hearts of those who grew up playing on Sony's seminal PlayStation 1 (1995), but it is also a very rare console. There were only around 12000 20th Anniversary PlayStation 4s manufactured and it has since become a very sought-after collector's piece.
2. Pikachu N64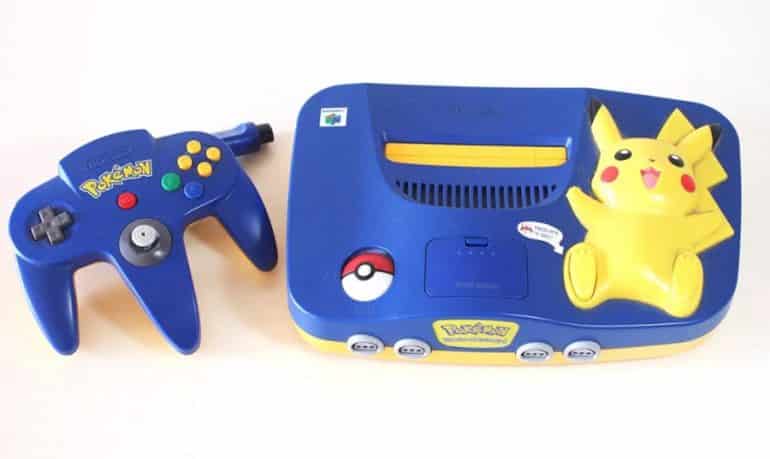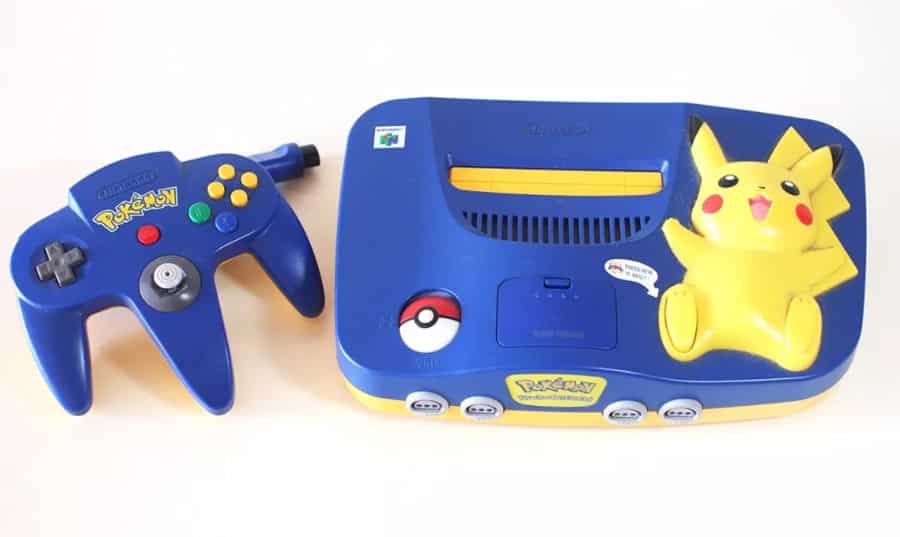 As Pokémon mania came sweeping across the world, Nintendo decided to release this bright console featuring everyone's favourite, Pokémon Pikachu. If you were a fan back in the N64 days, then this was the limited edition console for you. Not only did the console sport a 3D sculpted Pikachu on the front, with cheeks that lit up when the console was switched on, but it also had a power button shaped as a Pokéball. Although the branding might not have been very subtle, it did achieve what it set out to do and that was to get Pokémon fans excited.
3. R2D2 Xbox 360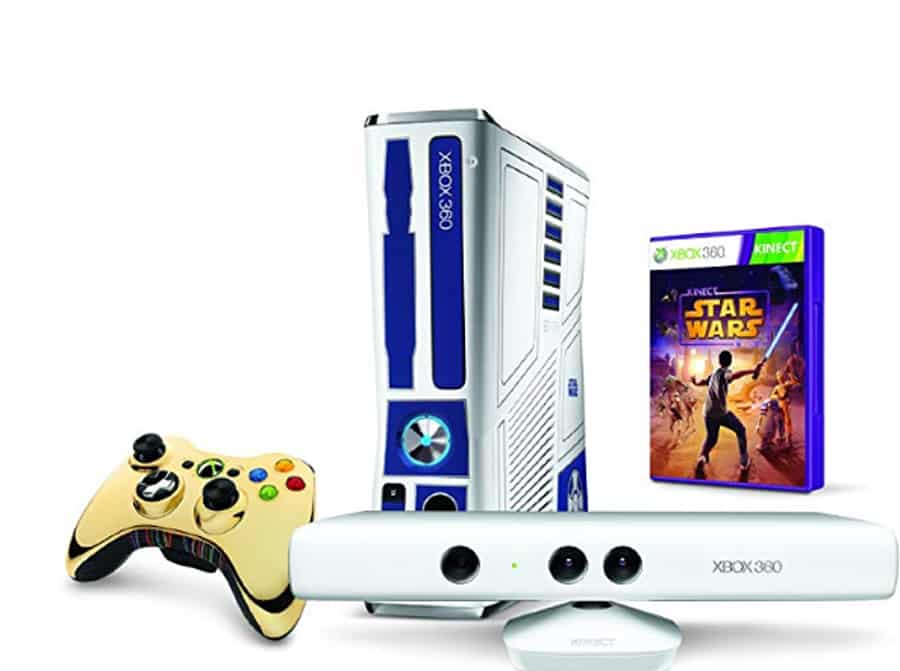 Most Star Wars fans will immediately recognise the familiar blue, grey and white R2D2 colour palette. Microsoft was fully aware of this when they released their limited edition R2D2 Xbox 360. It's one of those times where instead of emblazoning the console with the actual character, Microsoft decided to rather focus on the colour and design elements associated with Luke's little droid companion. Throw in a metallic gold coloured controller, obviously representing C3PO, and you have a console that made most Star Wars fans throw their money at Microsoft.
4. 25th Anniversary Legend of Zelda 3DS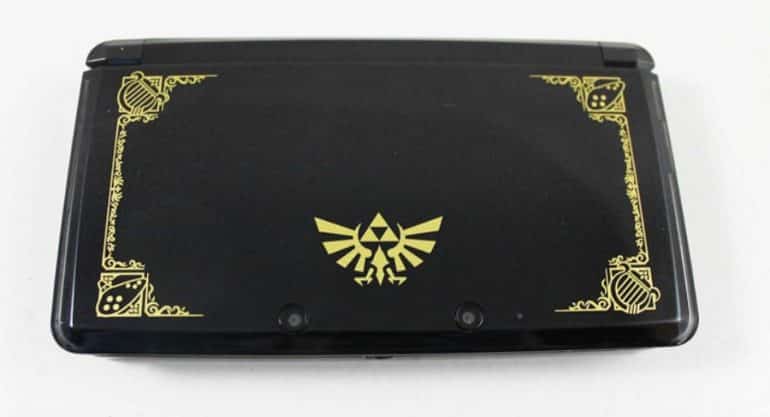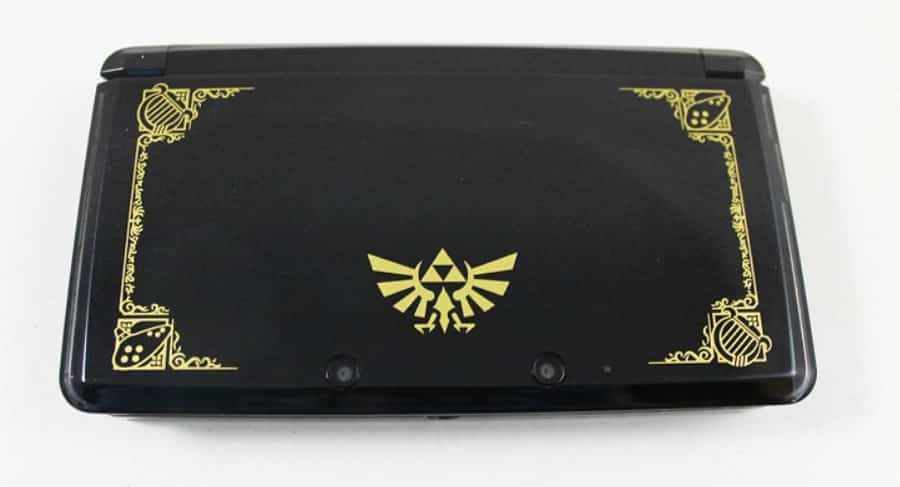 Sometimes you don't need a flashy multi-coloured design to get fans excited and it seems Nintendo knew this when they released the 25th Anniversary Legend of Zelda 3DS. It's its subtle design, paired with little touches, such as the ocarinas and harps in the corners, that makes this a beautiful console. Just like a tuxedo or little black dress, this is a console that oozes style and timelessness.
5. Spider-Man PlayStation 4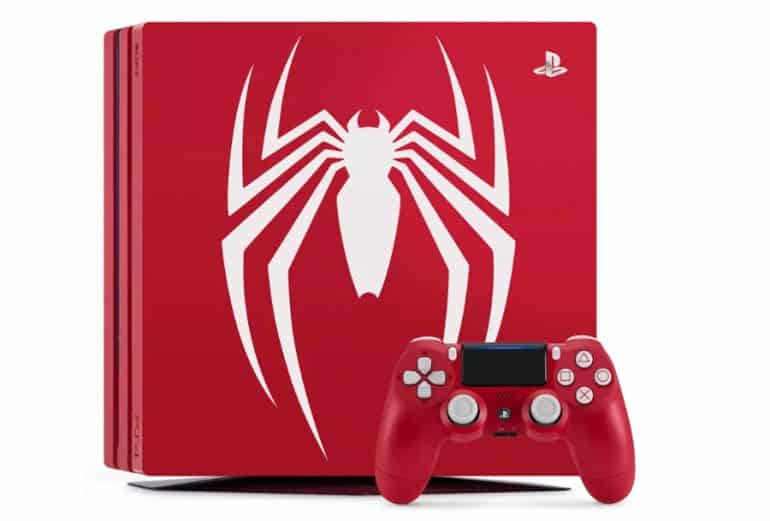 The Limited Edition Spider-Man PS4 console follows the "less is more" mantra and this makes it a striking looking console and one that any Spider-Man fan would love to own. It has a really simple design, which combines the new Spider-Man logo with the recognisable eye-popping red. It might not be the most subdued design but it does shout "I'm a Spider-Man fan and I'm not ashamed of it".
---
The Worst
1. Hello Kitty Xbox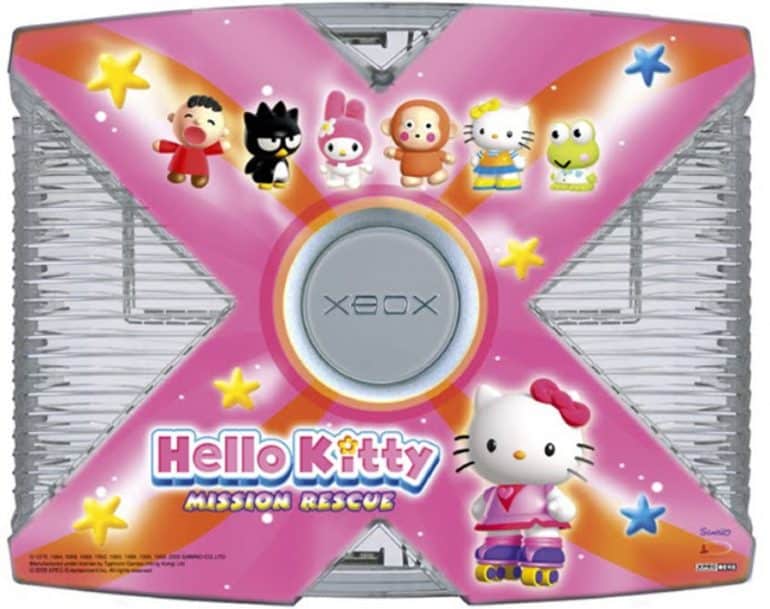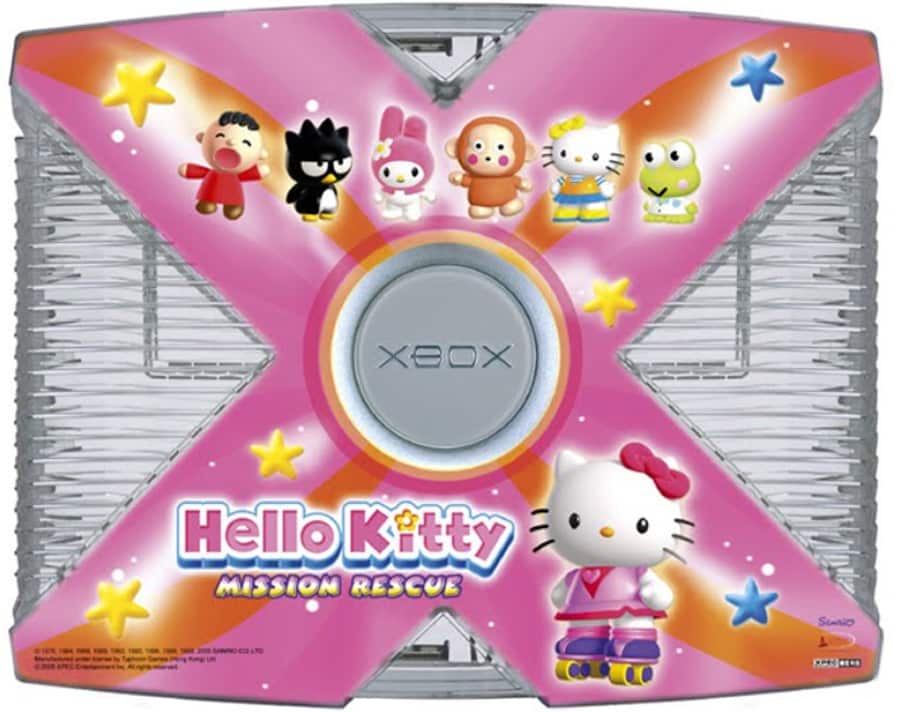 This is one of those moments where rarity doesn't necessarily equate to good looking. Released as a Singapore exclusive, the Hello Kitty Xbox is a garishly looking mess featuring a bunch of Hello Kitty characters plastered on a see-through Xbox. The worst part is that, in order to get hold of this Xbox, you had to buy a specific Samsung TV with which the console was bundled. It's a console that feels more like a cash-grab than anything else.
2. Game of Thrones Xbox One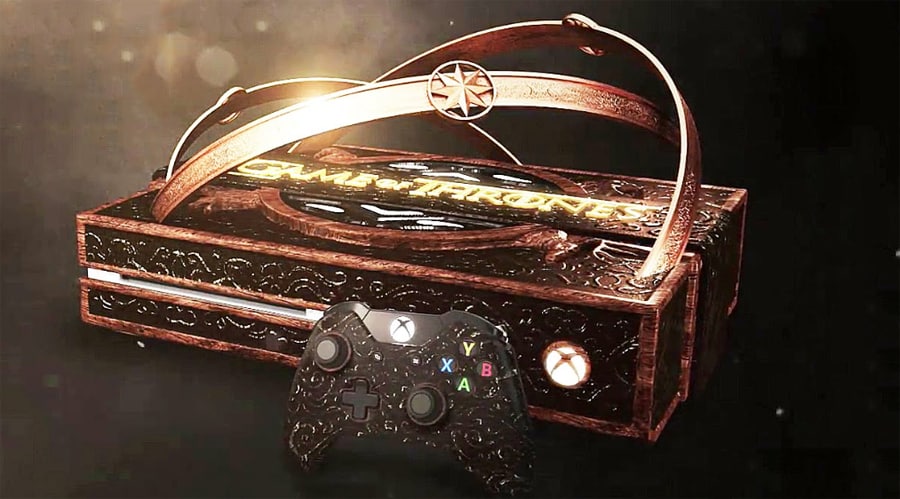 With Games of Thrones being such a popular TV series, it was only a matter of time before a console maker would join forces with the property in order to create a limited edition console. Unfortunately, what came out of this unholy marriage between a great fantasy TV series and Microsoft is this weird Games of Thrones-inspired console. What could have been a thing of beauty turned out to be something that made fans go "It's not too bad, but what the hell were they thinking?".
It's not that the console looks bad, it's just that it was designed badly. For some reason, it sports two giant metal rings coming out of the top. Not only does this look really strange but it will undoubtedly make it hard for the console to fit into any sort of cabinet. The console was an exclusive to France, and only available through a competition.
3. Men In Black PlayStation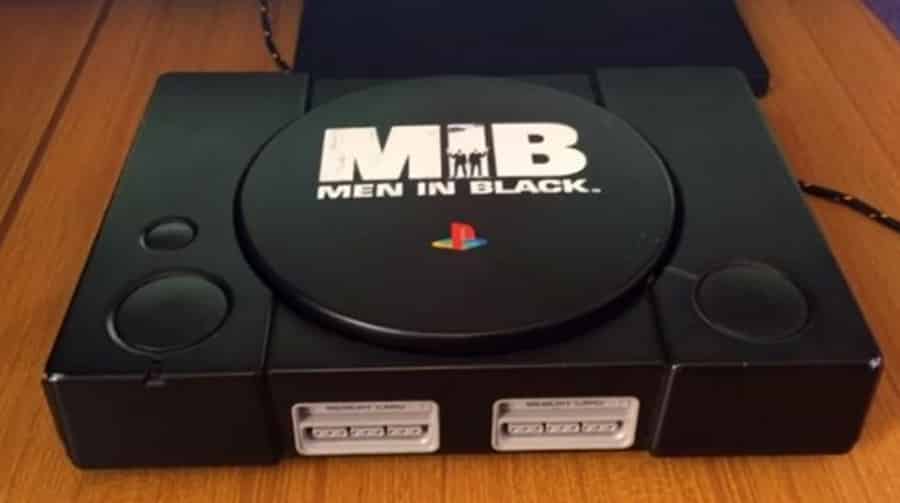 Sometimes the "less is more" approach can translate into looking like something completely uninspired. This is the case with the limited edition Men In Black PlayStation console. It's not that it's ugly, it's just that it looks like someone who had a Men In Black sticker lying around decided to stick it on their PlayStation and call it a day. Overall, it's just a boring design and a missed opportunity. Of course, this console is as rare as they come.
4. Tommy Hilfiger Game Boy Color
There are times when a new limited edition console makes you sit up, take notice and think, "Man, this was a great idea." Then there are those that makes you wonder "What the heck were they thinking?" The Tommy Hilfiger Game Boy Color is one such a console. What may at first come across as a joke is actually a real thing that was quite readily available for purchase. Why Nintendo would team up with Tommy Hilfiger to create this bland looking Game Boy Color is beyond me. Maybe it was to target those hip young kids that were so prevalent back in the day?
5. Call of Duty WWII PlayStation 4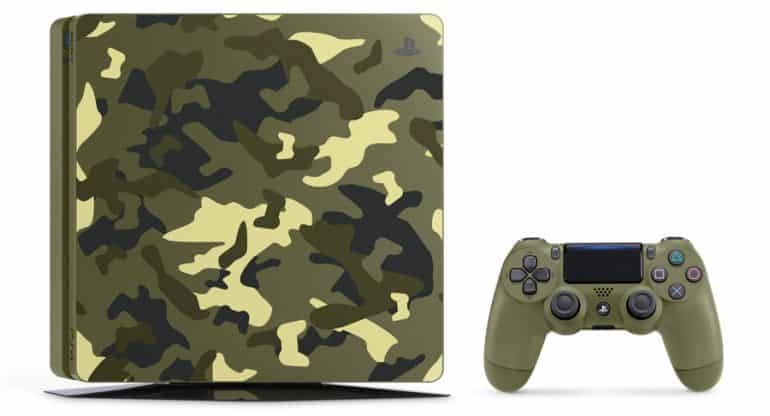 Sometimes what sounds like a great idea can end up as a disaster and this was the case with the Call of Duty WWII PlayStation 4 Limited Edition console. There were so many interesting ways Sony could've taken with incorporating a WWII design on their PlayStation 4 console but instead they slapped on an uninspiring camo design and called it a day. As for the DualShock 4, it's basically just painted an ugly green, and that's it. It's not as much a horrible looking console as it is a disappointing one. Plus the camo design looks like a 6-year-old got hold of some paints and a PlayStation 4.
What are some of your favourite best and worst limited edition console designs?