Games. Storylines. Glorious games. Glorious storylines. Where would we be without them?
Many people disregard games as a form of great storytelling, believing them to be nothing more than mindless, brain deterring time wasters. They couldn't BE more wrong.
Some games have stories so great they need to played over and over to get the most enjoyment from them, I've played these all myself at least twice.
1. Arkham Trilogy
Batting first on the list, we have the Batman: Arkham series.
Arkham Asylum released all the way back in 2009, and it was an instant success, especially with yours truly. 9-year-old me couldn't stop playing it.
Whatever gripes people may have with the gameplay mechanics, there's no denying that the over-arching storylines of the games are excellent.
Having Mark Hamill voice The Joker is another aspect that went down well with fans of the animated series.
The sequels exceeded the first in every way, opening the world up, allowing the player to explore the nitty-gritty Gotham and Arkham City, and giving us even better stories to boot.
2. Grand Theft Auto V
Next up, we have 2013's Grand Theft Auto V, the highest-grossing video-game of all time, and it is well deserved. Nothing, and I mean nothing could beat the feeling of pulling off the first heist within the story.
The game follows 3 different main characters, Franklin, Michael and Trevor, each leading different lives, and eventually sharing one big story.
Grand Theft Auto V allows you to switch freely between them as you so choose. Be honest, no one really liked playing Trevor, right?
The story has a satisfying end, but the fun doesn't stop there. The game offers an online mode, a custom character creator, and much more highly dangerous situations to entangle yourself in.
Grab a few friends and a good internet connection, and you'll be lost for hours in great storylines within the game.
3. Portal 2
Another game for the 2011 Hall of Fame is Portal 2.
Released by Steams very own Valve, the story blends story and puzzle elements into a brilliant work of art. Taking place after Portal, the sequel amps up the puzzling to the max, letting you try different solutions to a problem, all the while getting to experience the story unfolding around you.
It still holds up 9 years later and can be replayed at a whim. If you haven't checked it out yet, test your brain and give it a go.
4. The Witcher 3
CD Projekt Red outdid themselves in 2015 when they launched The Witcher 3. A follow up to the previous Witcher games, the third now features a massive open world for Geralt to explore.
We experience the story of Geralt of Rivia, a Witcher (Monster Hunter for hire). Geralt begins the game with memory loss, not remembering the events of the last 2 games (which is great for new players, letting you play the 3rd without NEEDING to have played the first two).
Geralt needs to find Ciri, his grown-up trainee, as she travels the world being hunted by a group called The Wild Hunt, which, in this dangerous monster-infested world, is no easy feat.
With excellent fighting mechanics and great graphics to accompany, there's no reason not to get the stunning The Witcher 3.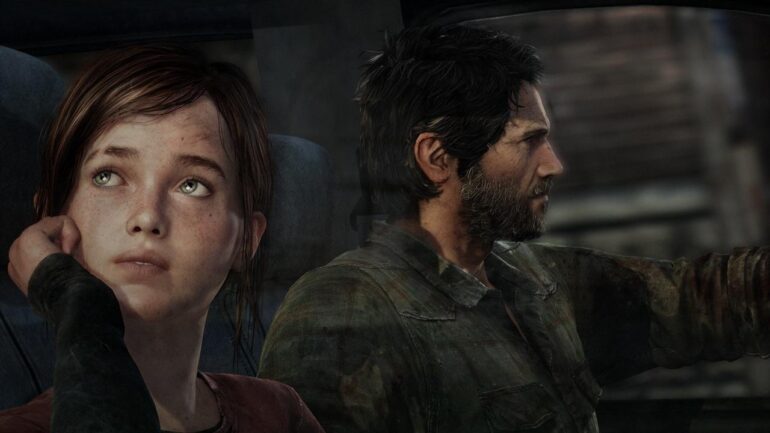 5. The Last of Us
Easily my favourite story game of all time, Naughty Dog gifted us with this masterpiece in 2013, first launching on older-gen consoles, and later being remastered for the Xbox One and PS4.
It's hard to argue that the The Last of Us games don't offer best storylines in gaming.
Taking place in the near future, a virus has wiped out almost everyone, turning regular people in flesh-eating monsters. Joel, the protagonist, just trying to survive the new world, finds a young girl, Ellie, who is immune to the virus. Suddenly, there is hope for the virus to be cured. Joel accompanies Ellie across the country in search of doctors experienced enough to help make the cure.
All I can say is, if this is what's next for 2020, I'm going to be joining Elon Musk when he finally gets humans to Mars.
Can you think of other games with really great storylines? Let us know your favourite story games below!