With Marvel's Avengers: Endgame in the bag and already having cleared the $2 billion mark at the box office, saying it's been a success is an understatement.
While it's doubtful that Marvel will ever be able to replicate this level of success ever again, they can't wait too long before getting back to business, and right now it's vague as to what the future holds for them beyond the obvious candidates of Black Panther 2, Guardians of the Galaxy vol. 3 and Spider-Man: Far From Home – which will serve as the epilogue for the Infinity Saga.
With upcoming shows like Ghost Rider and Damion Hellstrom looking set to bring the horror aspect of the MCU to TV, it seems unlikely that we'll be seeing the likes of Blade again on the big screen.
So what films should Marvel be focusing on, and why? Here are five choices that should definitely be on the wish-list for fans. And fair warning, this contains spoilers…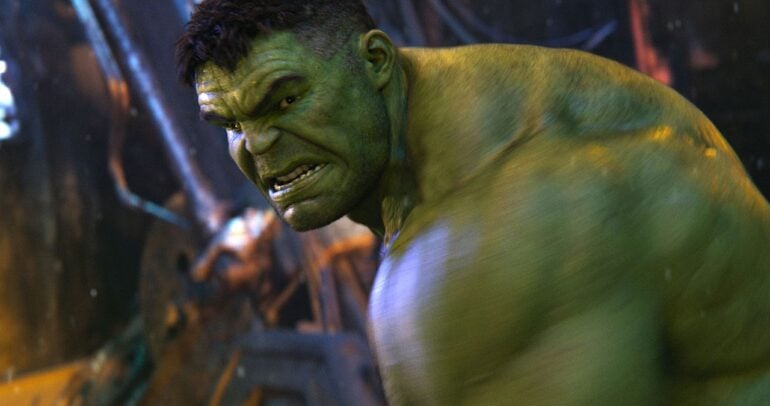 Hulk: Smash
There have been several films featuring Marvel's green behemoth, but none of them quite managed to connect with the fans. While The Incredible Hulk was definitely a part of the MCU, it was so long ago that few even remember it these days and it regularly features on the bottom of the list of people's favourites. The Hulk has generally been too serious, too depressing and too one-dimensional to pick up any fans. But ever since the first Avengers film, viewers have been learning to love the Hulk – especially with Mark Ruffalo in the dual role of Banner and the Hulk. Over the years that popularity has skyrocketed, and his road-trip experience with Thor in Ragnarok was a genuine highlight with people seeing the lighter side of the strongest Avenger there is.
And now we've got Smart Hulk in Endgame, one of the best, funniest, most notable incarnations of the character from the comic books. It isn't surprising those kids in the restaurant wanted their photo taken with him – Smart Hulk is AWESOME!
Which is why there's never been a better time for Marvel to finally give us that Incredible Hulk sequel. Not only is he one of the few remaining original Avengers with an image that fans know and love around the world, not only is he the brains of the team now, and not only is he funny and has great chemistry with the other heroes… but there's still so much more that filmmakers can do with him. It wouldn't hurt to introduce his cousin, She-Hulk, into the mix too – a move that could pay off in the long-term as both a future Avenger and solo movie star as well. Marvel has a chance to make the Hulk the breakout star he's always deserved to be. Let's make this happen.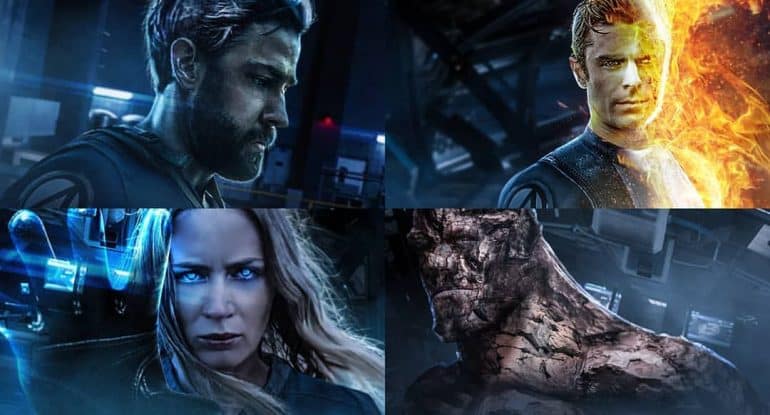 The Fantastic Four
This may sound crazy, but forget for a minute about that other marvel superhero team known as the X-Men. Those guys have had plenty of films already, and Marvel can reboot the X-Men in the MCU at any time. But right now those mutants are suffering from serious franchise fatigue. Instead, consider the Fantastic Four – a team whose films have ranged from average to awful – because they could well be the heart of the MCU as it moves forward. That may sound like a stretch that even Mister Fantastic couldn't achieve, but remember that they've always been one of the cornerstones of Marvel Comics.
They have incredibly deep connections with just about every aspect of the MCU: Reed Richards is a scientific peer of Tony Stark, Henry Pym and Bruce Banner; Ben Grimm – the Thing – isn't just a pilot and astronaut (mirroring Captain Marvel) but he's been a member of the Guardians of the Galaxy; they were the first heroes to meet Black Panther and travel to Wakanda; Scott Lang, Ant-Man, was once one of the Fantastic Four himself; their greatest foe, Doctor Doom, is a magic practitioner whose origin mirrors that of Doctor Strange; in terms of their on-screen potential, GotG director James Gunn has stated a desire to see FF foes Kang and Annihilus on screen, while the heavily-teased Adam warlock in GotG vol. 2 made his first appearance in comics in, surprise surprise, the Fantastic Four. Oh, as did the Skrulls.
Basically, if you want a team to tie every part of the MCU together, the Fantastic Four are it – much more so than the X-Men. They still need a great film to be made of them, but they have the perfect balance of action, adventure, comedy and drama that should make for box office success. They may seem like an unlikely group to focus on, given all the problems of the past, but right now Marvel has so much momentum and the Midas touch when it comes to movies that the FF could finally be done justice.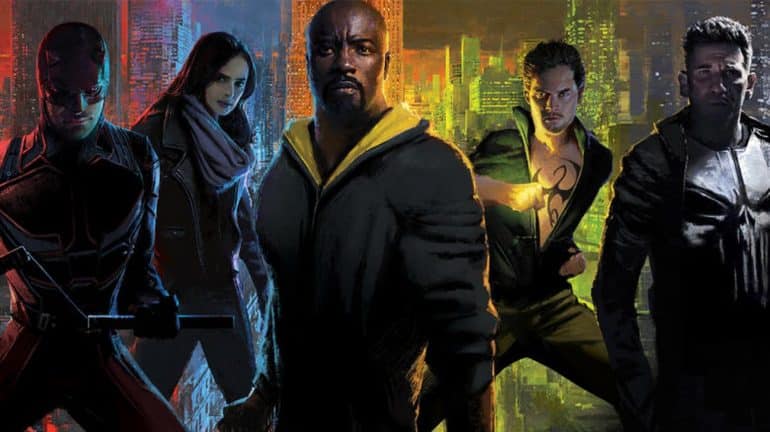 The Defenders
It can't have missed any fan's attention that Avengers: Endgame teased Namor the Sub-Mariner, in a scene where Black Widow and her group discussing sub-oceanic earthquakes off the coast of Africa. While the concerns are dismissed as being little more than the shifting of tectonic plates, fans instantly came to see it as a potential Easter egg since tactics like that – along with the potential threat it might bring to Wakanda – are exactly what Namor is all about. But who is he, and why should he have his own film?
To put it simply, Namor is kind of like Aquaman… only more so. The ruler of Atlantis, he's an antihero and a bit of a jackass who has been both a hero and villain over the years. Now, there are plenty of fish in the sea… but with Aquaman already being out there for DC, and being so popular too, should Marvel really be making a Namor solo movie? No. Besides, there are rumours that right now he may be the villain in Black Panther 2, which would make sense given the issues between Atlantis and Wakanda in the comic books over the years. Plus, the two characters share no-nonsense alpha male status.
Another alternative would be The Defenders. No, not the Marvel Knights group shown on Netflix, but rather a non-team more akin to the comic book version. With the team status of the Avengers up in the air, it's time for Doctor Strange to form his rag-tag bunch of misfits from the few heroes he can bring together: the Hulk, Valkyrie, War Machine, Ant-Man, and the debuting Namor and Hercules. Given the low-rent nature of the team, they could provide the light-hearted alternative that Marvel needs to keep the ball rolling.
Nova
Why should Marvel consider investing in Nova for their future? Why wouldn't they?! The man called Nova, the human rocket, has plenty of the powers that you'd expect from most superheroes: flight, strength, speed, energy projection and absorption, and a whole lot more. He's also bounced around a lot over the years in comics, most notably being connected to the intergalactic space cops the Nova Corps (seen in Guardians of the Galaxy film), the New Warriors and the Secret Avengers. There have been several characters to lay claim to the mantle of Nova, but a recurring theme is that a young human high school student gains the helmet and costume of the hero, ultimately deciding to become a superhero… after a shaky start.
One Nova, Richard Rider, was gifted the suit and powers by the last of the Nova Corps who had been wiped out – an event mentioned in Infinity War; another, Sam Alexander, gained them from his father (a Nova Centurian) after he learns the truth from Rocket Raccoon and Gamora. With such high-profile connections to the cosmic aspects of the MCU, along with his youthful enthusiasm, you'd think that he would automatically be a shoo-in and a perfect choice to enter the films – especially at this time. And it only gets better…
Marvel needs a character like Nova right now. He's a young hero with a long track record, and the character's appearances on shows like the Spider-Man animated series have proven that he's likeable enough with audiences and has a recognizable look. But why would Marvel need a kid like Nova when they've already got Spidey? According to some, the original deal that Marvel Studios had with Sony was for Spider-Man to only appear in five MCU films… which, theoretically, means that Spider-Man: Far From Home will be the last swing for Spidey. That leaves a gap for a fresh-faced new superhero to step in… and we think it's time Nova had a shot at the big time moving forward. As James Gunn once put it, "I think there is always a chance of a Nova movie."
Marvels
Based on a four-issue limited series, Marvels told the tale of photographer Phil Sheldon, who lives in the Marvel Universe and takes photos of superheroes. He has no powers, he gains no special abilities, and he's just an average guy. This may not sound like much of a plot for a comic book, let alone a movie, but you ask any comic book fan about it and they'll tell you it's something special. That's because it's a history of the events that have happened in the Marvel Universe, seen from an outsider's perspective. And while some of the events in the comic series haven't happened in the MCU, there have been plenty that have… even if we didn't realise it.
Starting with the first Marvel hero the Human Torch – the Synthetic Man, seen briefly in a display at the Stark Expo in the first Captain America film – Phil witnesses history play out before his very eyes: he witnesses the deeds of Captain America in World War II, and his battles against the Red Skull; he's on hand when the Avengers assemble, and sees the public embrace – and then turn on – their heroes; he sees Tony Stark being hounded by the government, and the public's growing distrust of Spider-Man; He sees cosmic threats stopped by the heroes, and on street level he meets the hero of Harlem, Luke Cage. In a world of Marvels, he tries to understand what role the average person can play and how human the heroes really are.
It's not an action-packed story but a personal one, celebrating Marvel's greatest moments… only seen with an even more artistic eye than usual. With the MCU extending not just in films but in all the television shows, creating this would finally build a coherent timeline of the MCU itself up to this stage and be the only chance to see almost every on-screen Marvel character in one film. Showing alternate or new takes on old scenes, much like Endgame did in recreating some classic moments from earlier films – such as that original Human Torch scene – it could be a true movie milestone.
It may sound like a pipe dream, and something that might only appeal to fans… but given Endgame's astonishing box office success, it's safe to say that viewers may enjoy one last look at everything that Marvel Studios has achieved so far.