Cryptocurrency has taken the world by storm in 2021. While it's actually been around for a number of years, only recently have small businesses and industries alike begun to accept payments in crypto. Given the high volatility of the markets, investing can often seem like a guessing game, with daily fluctuations of 30% or more being a relatively common occurrence. If you're new to crypto and want to learn more, but don't want to spend hours reading about it, there are plenty of movies and documentaries that can help you get started. Even if you're an experienced crypto enthusiast, you may just be looking for an entertaining movie to watch with a crypto theme.
Check out the following list, which gives an overview of five great films about crypto and digital currencies.
1. Crypto (2019)
This American crime thriller follows Martin Duran, an analyst at a large bank who specialises in preventing money laundering. After being demoted back to his hometown in upstate New York, the young banker becomes entangled in a multi-million dollar scheme orchestrated by the Russian mob. One of the prevalent themes of the movie is cryptocurrency mining, which Martin ultimately uses to help save the failing farm owned by his father (played by Kurt Russell).
Unfortunately, the film, which as the title suggests, contains numerous mentions of crypto, was criticised for its seemingly loose grasp on the concept of Bitcoin and other digital currencies. Furthermore, as cryptocurrency was significantly less popular in 2019, the film is packed with exposition and unimaginative dialogue.
Nevertheless, it is still an entertaining and informative watch.
2. Banking on Bitcoin (2016)
This is arguably the most popular bitcoin documentary released to date, in part because it was featured on Netflix. If you're looking to learn about cryptocurrency, this film is a great place to start. It explains the fundamentals of Bitcoin, how it was created, and by whom.
Satoshi Nakamoto, the founder of Bitcoin, remains anonymous to this day, with billions worth of digital currency in his secure wallet. The documentary also gives some insight into the uses of Bitcoin, including the speed and cheapness of Bitcoin transactions, and the benefits of currency decentralisation.
3. Cryptopia – Bitcoin, Blockchains and the Future of the Internet (2020)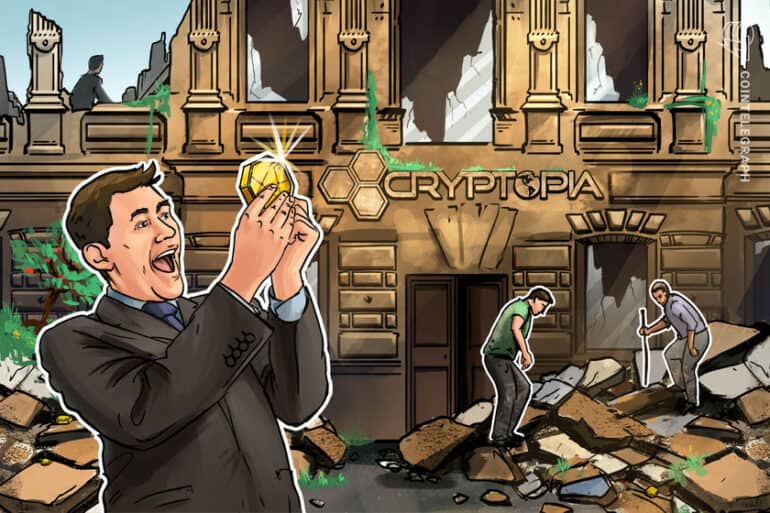 Cryptopia takes a more in-depth look into the blockchain technology that Bitcoin is based upon, and how it could be used to create a fairer, more secure global internet (also known as web3.0). However, with the major players constantly fighting for market dominance, and the general public still confused or unaware of the technology, can this ever actually happen?
4. The Rise and Rise of Bitcoin (2014)
This documentary was released in 2014, when Bitcoin was still a relatively new concept. It follows a computer programmer, Daniel Mross, a Bitcoin enthusiast who believes the digital currency will revolutionise the future of finance. He offers a fantastic crypto education, and meets with other early adopters who give their say on the huge potential of Bitcoin.
5. Bitcoin: The End of Money as We Know it (2015)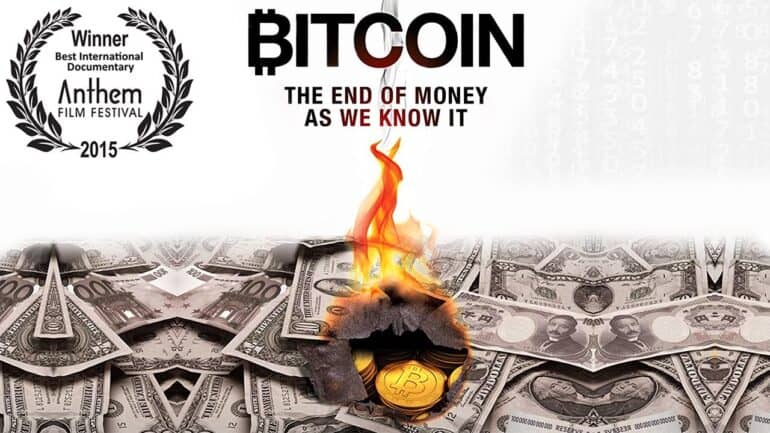 This independent Australian documentary delves into the world of decentralised currencies, and whether they should replace traditional payment methods. Decentralisation means that Bitcoin, and similar tokens, cannot be controlled by banks and governments – there is no need for intermediaries, and transactions can take place instantly. The film won several awards upon release, including the Special Jury Prize at the 2015 Amsterdam Film Festival.
Most people get into cryptocurrency for the investment opportunity, but there are plenty of ways to have fun with it too, as outlined in some of the aforementioned movies. At bettingbonus.online, you can bet on sports using crypto. You'll even get a stake.com welcome bonus! Stake.com is one of the world's first cryptocurrency casinos, accepting payments and also paying out rewards to the user in crypto.
Whatever your reasons for getting into crypto, it's important to do your own research and learn about the technology first. These movies are a great place to start, as they're not only entertaining, but informative too. Don't worry if you've watched these ones already, there are plenty more to choose from. And with the popularity of crypto constantly on the rise, there are bound to be more released in the coming years.