Which Rick and Morty episodes are the best in all the universes?
Rick and Morty, the fantastically innovative Adult Swim series created by Dan Harmon and Justin Roland, debuted in 2013 and has since become a pop-culture staple and one of my favourite shows of all time. Rick Sanchez and his grandson, Morty Smith, embark on crazy adventures around the multiverse where only one thing is certain: Rick is the smartest madman in all the multiverse, and nothing can change that.
Rick and Morty perfectly blends genres into top tier television with many brilliant episodes. With season 5 around the corner, due to be released June 20th, I decided to give all previous seasons a re-watch. It was a Cromulon-sized task but, after watching all the episodes again, I have narrowed down my 5 best Rick and Morty episodes.
The Rickshank Redemption (Season 3 Episode 1)
"I want that "Mulan" McNugget sauce, Morty! That's my series arc, Morty."
When Rick is interrogated by the Galactic Federation in order to obtain the formula for creating his Portal Gun, things quickly spiral out of control. Summer, on the other hand, is desperate to save Rick at all costs, while Morty attempts to persuade her that life is better without him.
He can do that? He's the smartest man in the universe. The complex yet humouring plot will take you on a Rickcoaster. Featuring a spectacular jailbreak and a look at Rick's dark yet intelligent mind, we're taken on a multidimensional adventure full of both slapstick and deeply layered humour. Of course it also has the dark undertone that has become the cornerstone of the series.
This Rick and Morty episode (which is definitely one of the best, by the way) requires multiple viewings, as little details and layers become clearer each time.
The Vat of Acid (Season 4 Episode 8)
"You Prestige'd yourself "
In one of the best Rick and Morty episodes, Rick is challenged by Morty to create the real-life equivalent of a "save game" function so that he can live without consequence. There's also a huge vat of acid.
Morty reminds us how naïve he is. Rick reminds us how ruthless he is. The third act brings the seemingly unfocused story together. It's Rick and Morty at its best.
Morty's non-verbal montage where he falls in love and goes on vacation with a twist that I didn't see coming is some amazing dark comedy, thanks to a classic "Jerry moment".
The ending proves how far Rick will go to teach his grandson a lesson and to never question him, once again showcasing Rick's god complex.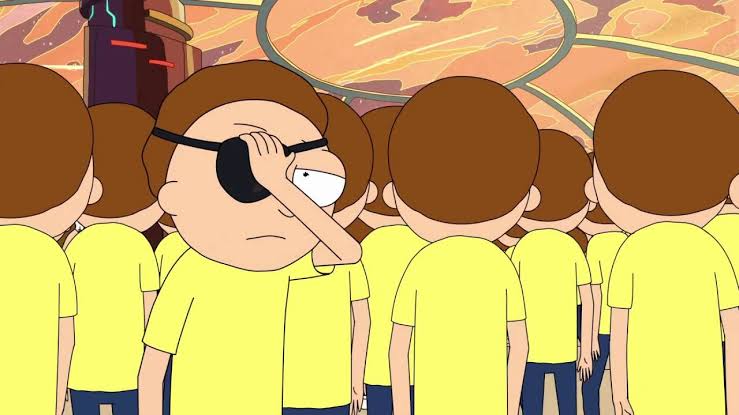 Close Rick-counters of the Rick Kind (Season 1 Episode 10)
"The Rickest Rick"
Rick (C-137) is framed for crimes he didn't commit and taken to the Citadel of Ricks to stand trial for crimes against Rick by The Interdimensional Council of Ricks. He ends up being a chased through dimensions with Morty by his side. Meanwhile, back at home, the Smith residence is swarming with Ricks and Jerry makes a friend.
There are a lot of Ricks in this episode. It demonstrates, in a hilarious way, what endless timelines truly mean for Rick and Morty. One of my favourite aspects of this show is how it mocks the science fiction genre while maintaining the fully original design and humour, which is evident throughout this episode.
That twist villain reveal that introduces us to the Evil Morty, accompanied by "For the Damaged Coda" by Blonde Redhead, is one of my favourite moments in the series. Close Rick-counters of the Rick Kind deserves a place on a list of the best Rick and Morty episodes.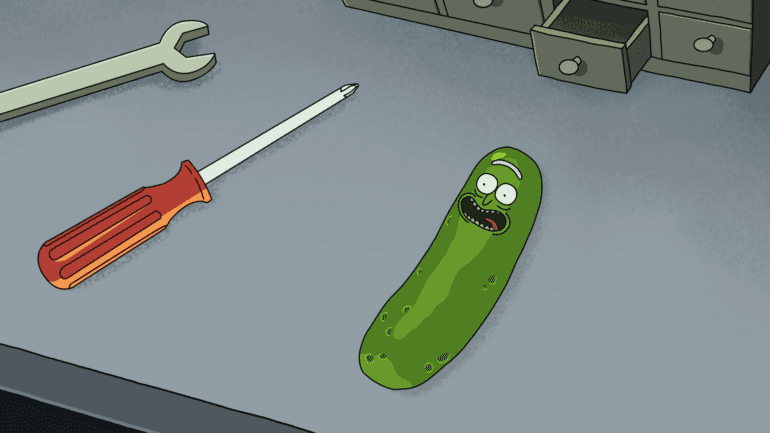 Pickle Rick (Season 3 Episode 3)
"Flip the pickle, Morty"
For my second best Rick and Morty episode, I've chosen Pickle Rick.
Rick goes to extreme measures to get out of therapy with the family by turning himself into a pickle and ends up in an action movie adventure while Beth, Summer, and Morty actually go to therapy to try and sort out their issues.
Pickle Rick manages to parody '80s and '90s action movies and their tropes. It's filled with gruesome violence, poop eating, Russian spies, and rats, while being kept grounded by the family therapy session.
It's a silly idea that can only work in Rick and Morty. The episode turns action into comedy gold, which makes it one of the best Rick and Morty episodes in the series.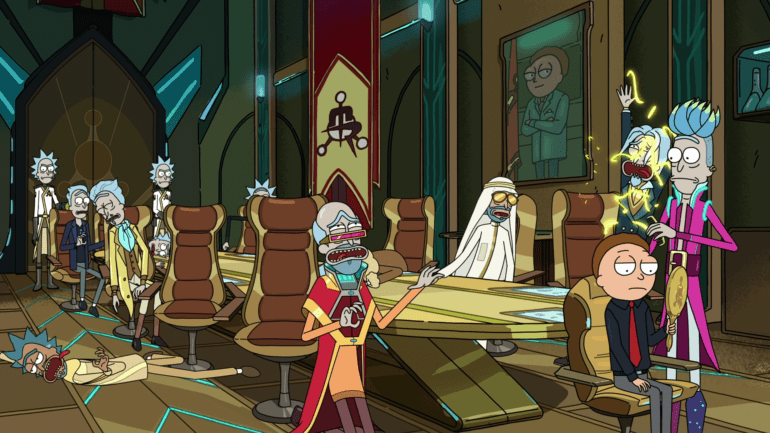 The Ricklantis Mix-up (Season 3 Episode 7)
"Tales from the Citadel"
While our duo takes a self-contained adventure to Atlantis, the first democratic election is being held on the Citadel of Ricks. The lone Morty candidate makes waves, a 'by the books' Rick cop tracks down a Morty crime ring, a group of delinquent Mortys go looking for a 'wishing portal' and a familiar face resurfaces.
The genius subversion at the beginning of the episode leads us to think we're just on another adventure with Rick and Morty. It quickly turns into a masterclass of storytelling with social commentary and referential humour – making us both laugh and think.
This episode tells multiple stories in 22 minutes without ever feeling rushed, unnatural, and interestingly. It has both everything and nothing to do with our main Rick and Morty and that's what makes it the best episode in this series so far. Oh, and Evil Morty returns to let us know his plan.
"It seems like a good time for a drink and a cold calculated speech with sinister overtones. A speech about politics, about order, brotherhood, power but speeches are for campaigning, now's the time for action."
Honourable Mentions: Total Rickall, Meeseeks Destroy, Mortynight Run
Rick and Morty Season 5 releases June 20th
What do you think is the best episode of Rick and Morty? How excited are you for the new season? Let me know in the comments.