2021 is going to be another excellent year for Minecraft and fans of the popular sandbox video game. The much-anticipated caves and cliffs update is nearly here, and we can't wait for it to get released. But aside from that, there are other really fun ways to customise your in-game appearance and experience in 2021. Of course, we're talking about the best Minecraft skins of 2021!
These aren't just textures that are placed on a player model. Minecraft skins serve as a way to express yourself in-game and, as you know, many take their skins seriously.
We've scavenged the internet for what we think are the best Minecraft skins for 2021.
1. Galaxy Dream Minecraft Skin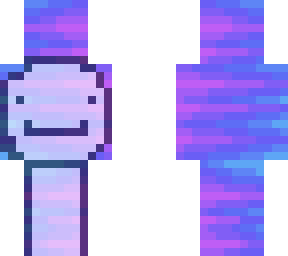 Dream, the infamous YouTuber known for his antiques in survival playthroughs, has one of the craziest skins in the game. But his normal skin has become too familiar, and many use it. So, we thought we should add a spiced-up version of it. This shiny DREAM skin keeps the silly nature of the character in mind while looking cool.
The colours have been chosen in a way so that the skin looks like it's glowing — when it actually isn't. This skin is one of a kind and is bound to make your friends jealous.
Download the Galaxy Dream skin here.
2. Zenitsu Skin
Look, it's Zenitsu Agatsuma from the famous Demon Slayer anime! In case you haven't heard, the recent Demon Slayer: Kimetsu no Yaiba the Movie: Mugen Train anime movie became the highest-grossing anime movie of all time – and it achieved that during the COVID-19 pandemic.
Many love Zenitsu for his love of the ladies, and his loud and irritating voice. Regardless of his personality, his attire is one of the coolest. The yellow kimono with white patterns is one of a kind and will make sure you look different from all the other players!
This is definitely one of the best Minecraft skins of 2021 so far.
Download the Zenitsu skin here.
3. Cyberpunk Skin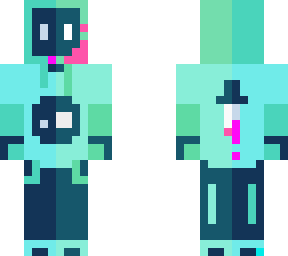 Ever since CD Projekt's Cyberpunk 2077 release, the cyberpunk aesthetic has been quite popular on the internet. Fans have been obsessed with the purple-blue colour scheme. And rightfully so, it is a great color combination that looks great in-game.
As you'd expect, this skin looks really futuristic and it looks especially cool at night when it looks to be glowing.
Get the SKINFIGHT *SOUR* skin here.
4. Anime Maid Skin Minecraft Skin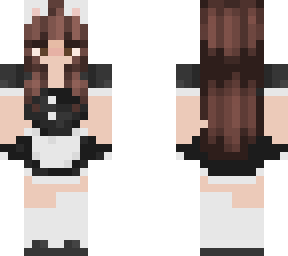 Anime and manga have an interesting fascination with maids. You only have to look at shows like Steins;Gate, Blend S, Black Butler, and Kaichou wa Maid-sama to see how often these characters are used.
Of course, maids have been trending on Minecraft social media pages for a while now too. Some might find it weird, but the skins look pretty cool.
Get the Girl With Maid Dress And Cat Ears skin here.
5. Enderman Minecraft Skin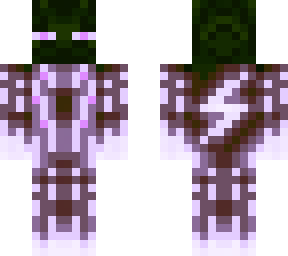 Endermen (tall neutral mobs that have the ability to teleport and pick up blocks) can be scary at times, especially in the dark. Their eyes look right through our souls. So this skin is bound to give your friend the creeps. Horror fans should love it.
Get the Purple Lightning Enderman skin here.
Tell us, what do you think the best Minecraft skins of 2021 are?