Since Bob Kane and Bill Finger first brought the 'Bat-Man' to life in 1939 in the Detective Comics Series, Bruce Wayne and his crime-fighting alter-ego have appeared in numerous channels of popular culture from TV and radio shows to Hollywood blockbusters, as well as kids toys, and of course, Batman games.
Batman's multi-faceted persona, from Adam West's camped-up fist-fighter to Frank Miller's darker interpretation, have been the inspiration for a wide range of games available to play on your mobile. Here we take a look at five of the best to keep you busy until we find out who, where and what will make up the next movie.
1. Batman: The Telltale Series
Drawing on the darker psychological side of the Batman story, The Telltale Series are amongst the most sophisticated Batman-based games available to play on mobile. The California-based software developer created a fully-immersive, 5-part, multi-layered gameplay where players could affect the outcome of the stories by making choices for Bruce Wayne or his Batman alter-ego as they encounter various villains, politicians, socialites and assorted detritus in Gotham's underbelly. With excellent characterisation brought out in the carefully woven plots, and some amazing animations and combat scenes, the Telltale series hook you in from the start and are worth sticking with through to the intense ending. You can read the whole series review to get the full picture.
2. Batman: Gotham's Most Wanted! App
Simple (and free!) Batman fun to be had on your mobile in this iPhone and Android-friendly app from 2017. Gotham's Most Wanted! takes players through 40 immersive games where Batman fights the latest crime wave to hit Gotham City. A cast of DC Superheroes including The Flash and Green Arrow, as well as a mysterious supervillain, are all involved, and this game boasts a pretty awesome chase through the skies on the Bat-Glider, as well as a car chase in the Bat Mobile.
3. The Dark Knight Rises Video Slot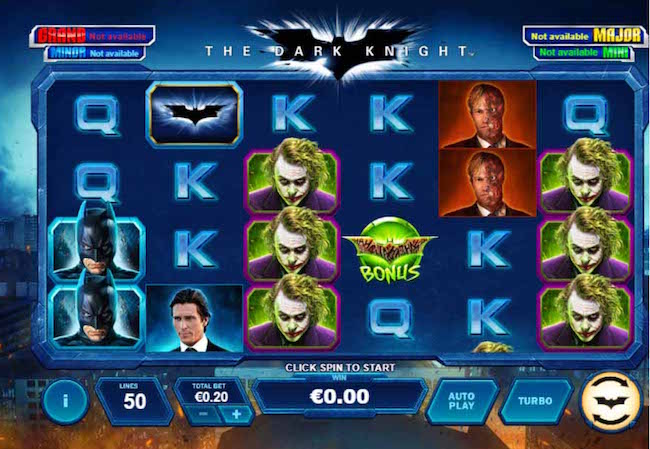 In 2018, Batman's reach stretched into the world of online casinos with this classic video slot based on The Dark Knight series, produced by gambling software giant Playtech. The game draws on the iconic versions of the comic book characters played by Chrisitan Bale and Heath Ledger to create a fast-paced slot with 50 paylines and classic features like free re-spins of the reels and four massive progressive jackpots worth up to £1 million. It's a highly-rated slot with a dark atmosphere that reflects Christopher Nolan's interpretation of the comic series well. It can be played for free or for real money at any of the many online casinos featuring Playtech games.
4. Lego Batman 3: Beyond Gotham
Released in 2014, this was the third in the LEGO Batman series of video games, developed for PlayStation and Xbox as well as iPhone and Android. It comes with an excellent storyline featuring the full Justice League who team up with Batman and Robin to thwart Brainiac's attempts to shrink planet earth. The gameplay, like all Lego video games, requires you to progress through levels by breaking up Lego pieces and building something new out of the mess created. Batman might be the star of this game, but it pulls in over 150 characters in all which can be invoked at various points to help solve the latest conundrum. For retro-Batman fans undoubtedly one of the highlights is the voiceover work of 60s TV actor, Adam West. But in truth, the game is stacked with hidden content well beyond the basic game story. Well worth checking out for anyone who missed it first time around.
5. Injustice 2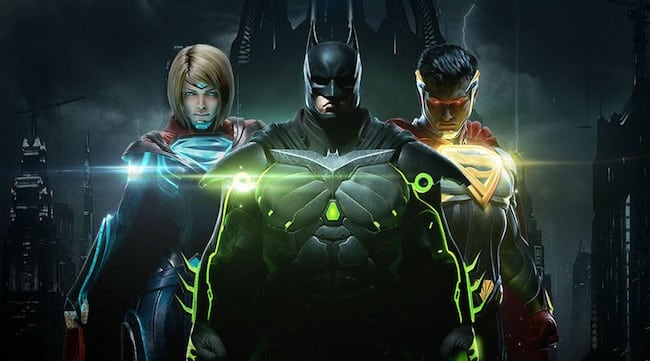 This action-packed Batman game is the follow up to 2013 release called Injustice: God's Amongst Us. Whilst primarily a Playstation and Xbox game there is a scaled-down mobile app that is worth checking out too. It's a full-on DC Comic experience in which Batman has to restore order after the downfall of Superman's regime. He is up against a group of super-villains led by arch nemesis Brainiac. Players get to control various characters from the world of DC in hand to hand fight scenes against a backdrop of various fictional cities. You can find out more on the Injustice website.