If we could go back to 1999 and tell parents that, if their child focuses on mastering video gaming then by the time they are in their 20's, they could be earning millions of dollars. Of course, they would probably say we are crazy and slam the proverbial door in our faces. However, that is exactly what has happened, and has been for a few years too. Here we are going to look at 4 of the best ways to make money playing video games in 2021.
YouTube Gaming and Monetising your Channel
YouTube has been around since 2005, however, it wasn't until 2012 that it really started to take off by attracting 1 billion users around the world. Today, it has 2.5 billion users who together watch 1 billion hours of content per day. You can find channels on just about anything on YouTube. However, one type is particularly popular: gaming!
A YouTuber can create content about video games and upload it to their channel on YouTube's platform. Of course, this content generates traffic and YouTube will pay the creator for the traffic.
If you are interested in getting started, do some research on what you need to get up and going. The beginning is easy – just create a channel and start thinking of content ideas.
Finding the right channel name can really make a creator stand-out, so it could be well worth using a YouTube name generator if you are having trouble thinking of a name.
e-Sports Competitions
The eSports industry is worth over a billion dollars, but it is the rate it has been growing over the last 10 years that has some major companies sitting up and taking notice.
There are over 600 million spectators of eSports, making it one of the most viewed sports in the world.
An eSports competitor can live stream online through several platforms, but it is the rise of the worldwide tournaments where big bucks can be made.
As an idea of the sheer size of the prizes, DOTA 2 has over 1500 tournaments and pays out more than $235 million in prize money to its competitors. Johan "N0tail" Sundstein, a 27-year-old DOTA 2 professional from Denmark, has amassed a wealth of more than $7.5 million dollars through playing competitions.
e-Sports Sponsorship Deals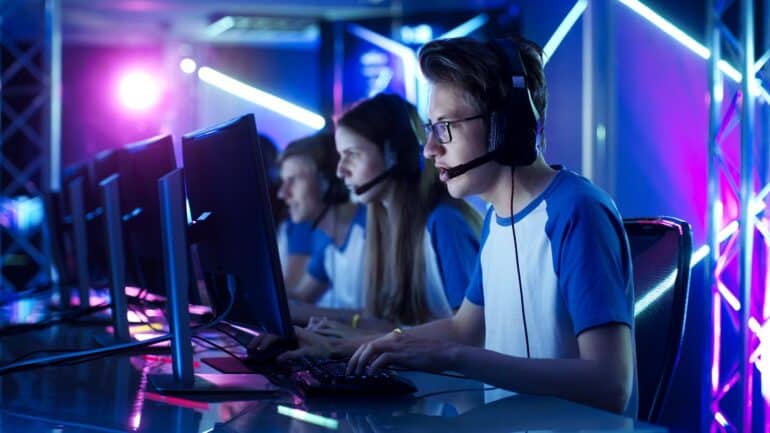 Today, the eSports industry is actually worth closer to $2 billion, and because of this many industry powerhouses are deciding to invest their hard-earned cash into the sector, in particular, Red Bull, Dr Pepper, Comcast Xfinity, Intel and Mountain Dew. These companies will sponsor tournaments, but also they may sponsor players and teams too.
In 2005, David Walsh became the first eSports sponsored player for drinks giant, Red Bull. A year later, he signed a 3-year-deal with rivals, Dr Pepper, for around $1 million dollars. That's just an idea of the money you could get through playing eSports for a major brand.
These days, top eSports gamers can get contracts 2-3 times the value of what they were just 15 years ago – that's some impressive inflation! Looking into the future, is it possible for contracts to double in value again, or even triple in such a short period of time?
Looking at the figures and comparing it to other sports, the only answer can be 'yes', or at the minimum stay the same. Providing the internet exists, video games continue to improve, and audience numbers rise at a steady rate; top players will become more and more valuable, especially to brands. We have seen it in other sports too, particularly football and basketball. So there is no reason for eSports not to continue on the same route.
David Walsh now earns a decent salary as an eSports commentator.
Game Reviewer
Gaming fanatics are usually over-enthusiastic to start playing a game once it has been released. However, sometimes a player can be left disappointed. Enter, The Game Reviewer!
A game reviewer is essentially what their job title describes; they review games. But this has become a job of incredible importance in the video gaming world. A gaming developer may look at the feedback via reviewers, and take notes, or even add some updates for the games.
A reviewer can work through a variety of channels to monetise their gaming experiences, like YouTube and Twitch.
The rise of comic book series through movies has been monumental in recent years. Avengers, Batman, Superman and X-Men, to name just a few. So, getting the video game productions of these ultra-popular movie series is imperative, hence the need for game reviewers.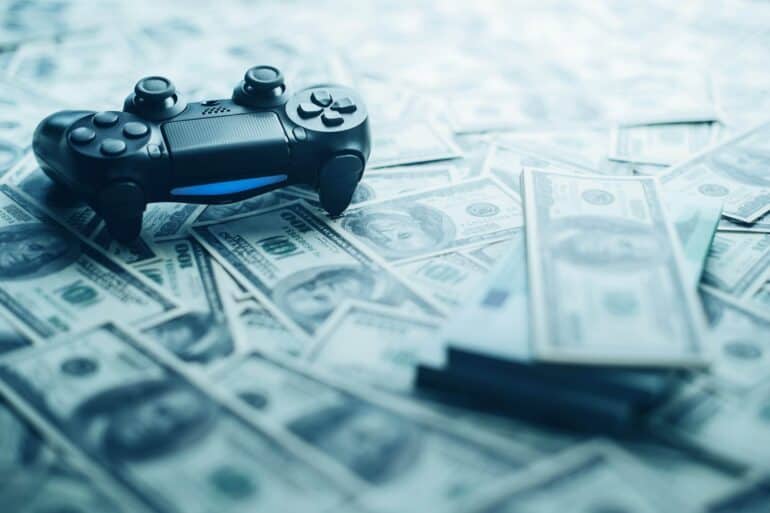 Weighing It All Up!
There we have it, 4 of the best ways to make money playing video games. It is important to note that a video game enthusiast does not necessarily have to be good at playing games to make money from it. They could become a reviewer, and give their opinion from a 'novices perspective'. Also, creating a fun YouTube channel could be light-hearted and non-competitive, as it is all about the views.
However, if you want to make money from eSports competitions, then it could be a good idea to get good at them first.