We can all agree that when new games are announced or due to be released, we get excited, and our interest peaks. Due to the consistency of quality in games we've seen over the last few decades, you can be confident that the developers are working with the best ideas, technology, and partners.
Gaming is a way for us to lose ourselves and immerse our minds in a fantasy world, escaping the stresses of everyday life. Maybe you hop online with your friends and use it as bonding time, or perhaps you're more of a solo player and enjoy the time to yourself to support your own mental state, either way, it's fun all around.
Everyone needs things to look forward to right now with everything that's happening, and keeping your eyes peeled for exciting new games that are going to be released is a sure-fire way to do that.
So What Are 4 Exciting Games I Should Look Out For This Year?
Balan Wonderworld
Described as 'a 3D action platform game with musical flair', the two main characters must collect various costumes which each have different abilities. There are 80 costumes but you can only carry 3 at a time. Once you're defeated with a costume on, you restart the current stage and try again.
Axiom Verge 2
In this new exciting release, you'll see new characters, powers, enemies, and more. You'll soon meet Indra, the mysterious billionaire behind the worldwide Globe 3 conglomerate. This game is part of the same story as Axiom Verge 1 and has been developed by Thomas Happ Games LLC.
What we've seen in terms of the useability and player experience in recent years has been incredible, with so much customization available. If you really dive deep into this world, platforms like Gramno can provide real insights into how you take control of your play. Online tournaments and gameplay have created a real community and allow gamers to interact and communicate with people from all over the globe. It really is epic if you think about the whole landscape and what it's done for people's mental health too.
Chivalry 2
Inspired by real medieval events, this multiplayer first-person slasher relives famous scenes and battles that played out during this mysterious and fascinating period in human history. You'll be cast out into iconic moments of that era and clash swords, deal with flaming arrows, and attack castles in the epic new installment.
Evil Dead: The Game
The Evil Dead franchise was a huge hit so Boss Team Games decided to bring you everything from co-operative gameplay to player versus player combat, in this new updated version of events.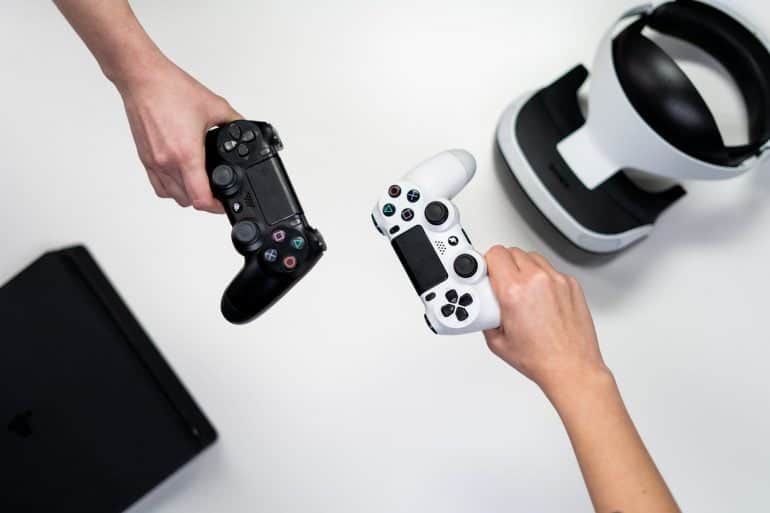 You can be safe in the knowledge that you're in for some real treats this year. What's great is the variety of games available, stopping you from getting bored of a certain genre or niche.  We all need some variety in our lives, and once you've completed one game there will be plenty more to try your hand at.
So keep an eye out for the exciting new game releases and enjoy playing them when the time comes!