Call of Duty: Vanguard, developed by Sledgehammer Games, sees the franchise returning to its roots… again.
I have not played Call of Duty multiplayer in years. I think the last time I cared about it was when Ghosts came out. Obviously that ruined COD for me for the years to come. Sure, I played Warzone every now and again but never got into it. As a person who much prefers single-player experiences, I did pick up the game to try out the campaign when I heard it was decent, but they were never as good as it was. I believe Black Ops 2 was the last great Call of Duty.
Knowing all this why should you even read this about an unseasoned Call of Duty player experience with the latest game? Well, in this preview I am going to give you my thoughts on whether or not the 30 minutes I played sold me on returning to the fast-paced shooter.
And maybe you are like me and wonder if Call of Duty: Vanguard is a good time to return? Or is it just another modern COD that does little to keep things interesting?
So, what exactly did I get out of the short playtime of Call of Duty: Vanguard? Not much to be honest.
Even though it has been years since I played COD, it very much felt like I had never stopped playing. I mean, I was a much better player when I was in High School, and so I was getting eliminated constantly. But it was more the same thing: run around and shoot at whatever looks human. It was satisfying getting kills when I did, but the frustrations outweighed the small endorphin hits you would get when you got these kills.
In fact, most of the time I was getting instantly murdered from every direction I was not facing.
And then, of course, waiting to respawn and doing that all over again.
I am not even going to blame my connection, because I was doing fine, with under 50 ping. I also don't play multiplayer games nearly enough to even warrant me knowing what I am saying when I say that my ping is good. All I know is that when I died in Call of Duty: Vanguard, it was because I wasn't looking in the direction or I was too slow for the trigger happy teenagers I am probably going up against.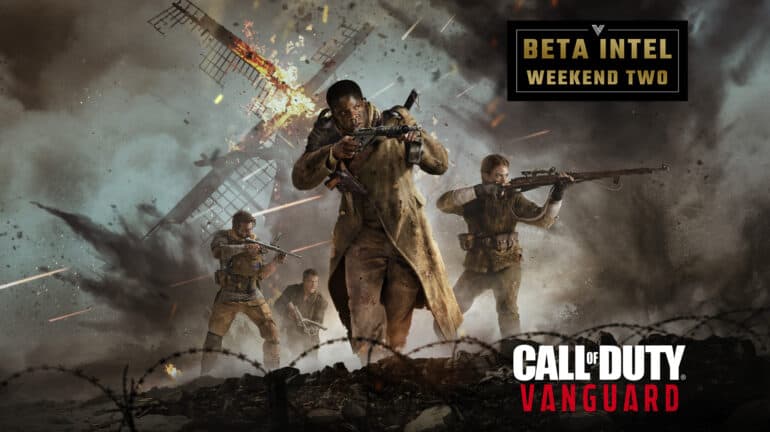 I love video games with all my heart but I can't say that I am any good at them anymore. I will happily go on easy difficulty when times get tough on my medium difficulty playthrough.
That said, the maps in Call of Duty: Vanguard look really great. I always thought the maps looked so much worse than the campaign and it always bugged me. Now I obviously know why. It's to keep the game running smoothly for all you competitive players out there. I don't have a competitive bone in my body and I am just here for the fun violent shooting and the nice scenarios.
The scenarios I was exposed to in Call of Duty: Vanguard was a rooftop battle in Paris, a rainy jungle island called Gavutu in Japan, and the snowy streets of a Russian city.
I liked the fast-paced nature of the rooftops, reminding me of the good old days playing in Nuketown. However, this map was slightly larger. The island offered some good close quarters with medium distance gunplay, and while it was my favourite map visually, there were too many angles on this island and so I died the most often here. The cold Russian city offered a large playground that I mostly enjoyed, but was nothing special, to be honest.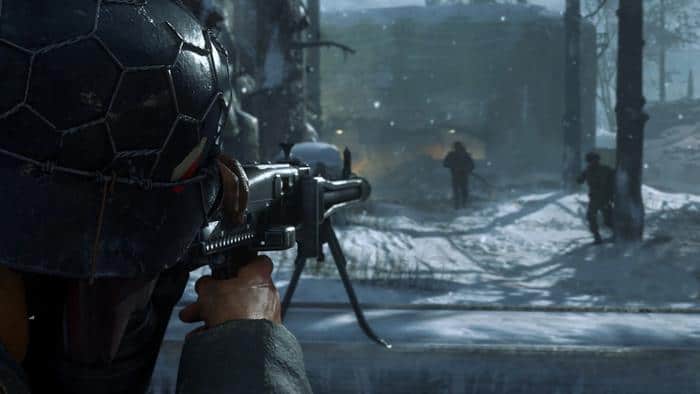 There were only two modes available in the Call of Duty: Vanguard Beta, if I am not mistaken, and they were "Patrol" and "Capture and hold the moving zone". I clicked quick play each time, and so I mainly only experienced the same mode, which was "Patrol".
Again, I have to admit I don't like these types of modes. I prefer Free for All and Team Deathmatch occasionally if I am with a friend. I do wish I could experience those, even though I tried because I didn't care about the objectives and just went after kills. Don't judge me, I know you do that too sometimes.
I never got a chance to change my load-outs in Call of Duty: Vanguard. I don't even know if you even could. There was one gun that everyone kept on killing me with and so I went with that one most of the time. Which gun? I don't remember, but don't worry when you play I am sure you too will figure it out in the kill replays.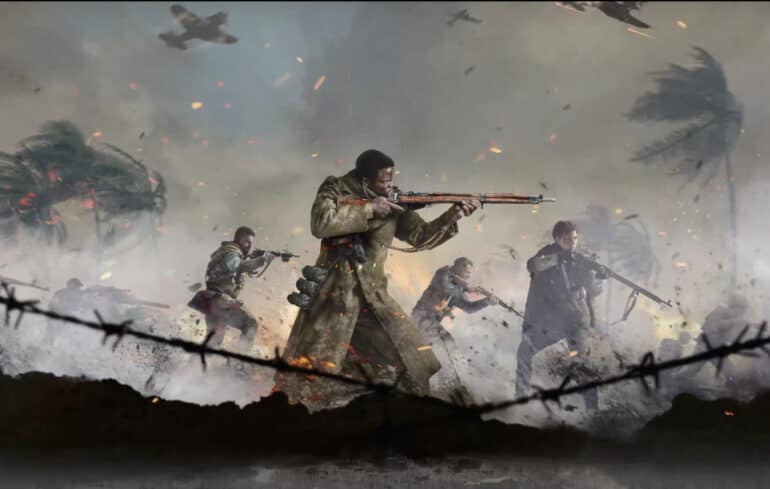 So should you return to Call of Duty because you have missed out on so much? I don't think so, it pretty much is the same to me but this time you can run through wooden walls. It is Call of Duty in 2021. I'm not sure what else you expect.
I do hope I can play the Call of Duty: Vanguard campaign this year, that looks great. This multiplayer on the other hand is ok. I still can't believe in a world where all the best multiplayer games are offered for free, this costs full price with what I presume will be a short campaign.
If you like all the modern CODs, I have no doubt you will like this one. Maybe give the next beta a try if you can this weekend. But if you are like me and haven't returned in ages, rest assured I think you are not missing out on much.
Call of Duty: Vanguard releases November 5, 2021.