For those too young to remember, Spider-Man and His Amazing Friends was a very short-lived animated show back in the early 1980s, apparently meant to cash in on DC's Super Friends.
Originally planned to be the adventures of three swingin' superhero bros, namely Spidey, Iceman and the Human Torch, instead, plans had to be changed. The Human Torch was unavailable, and so the creators came up with the newcomer Firestar, a young woman… which suddenly added a not-quite-romantic-but-maybe love triangle between the three characters, which was surprisingly ahead of its time. Especially given everything that's happened with the characters since then.
Not that they had any idea back then. Oh, if only…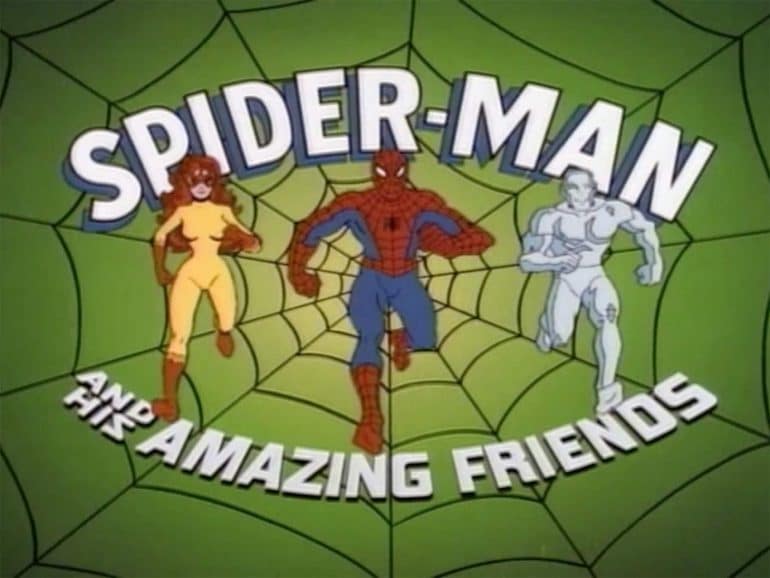 In Triumph of the Green Goblin, it's double date night for Peter (Spider-Man) Parker, Bobby (Iceman) Drake, Angelica (Firestar) Jones and Mona Osborn. While the young heroes are enjoying their costume party, Mona's uncle Norman Osborn survives a plane crash which turns him back into the supervillain known as the Green Goblin. When the Goblin plans to continue his science experiments and transform New York's population into mutated goblins, it's time for the heroes to step in and save the day.
Meanwhile, in The Fantastic Mr. Frump, Doctor Doom uses his knowledge of dark sorcery to try and harness enough cosmic power to change reality itself. The problem? That cosmic power didn't go to Doctor Doom, but instead goes to an unemployed, down-on-his-luck elderly man called Mr. Frump. When Spider-Man, Iceman and Firestar are drawn into a battle against Doom, this unlikely nobody will become the deciding factor in who wins and who loses. But will Frump choose revenge on the world, or save it?
As for these Spider-Man and His Amazing Friends episodes, Triumph of the Green Goblin is anything but a triumph, although it does set the level for the cheesy nature of the show. You know you're getting something special when Peter Parker is shown as being either so cheap or so cocky that he actually goes to a costume party dressed as Spider-Man… in front of Aunt May, no less!
Mind you, every cool kid in town is at this party, and they're all dressed as Marvel characters. Even the less famous ones that Marvel usually don't promote. This cosplay extravaganza also sees Iceman dressed as Captain America (it's funny because, you know, Cap was frozen in ice for decades), while Peter's "date" Firestar is dressed as, uh, Spider-Woman. Yeah, nothing weird there. Anyway, the story has Iceman's date Mona gets kidnapped right in front of him by the Goblin… although he actually doesn't mind her getting kidnapped because he's such a moron, does nothing to save her, and even encourages her to go with the supervillain with a smile.
Sadly, there's not much to this Spider-Man and His Amazing Friends episode. Other than a few cheap and unfunny jokes, it's more fascinating than fun and the only joy is in seeing how bad it can get.
Things get a little better with The Fantastic Mr. Frump, which features a surprisingly accurate Doctor Doom living in a Twisted ToyFare Theatre-style world of bad plotting. Due to a blunder, some dopey old geezer with the hots for Aunt May gains phenomenal cosmic powers. Imagine Homer Simpson taking possession of the Infinity Gauntlet, and that's kind of the situation here. Frump isn't a bad guy, but he's an easily-manipulated idiot who genuinely believes that Doom is his friend and the heroes are the bad guys. Also, for some reason, he thinks the world needs to be redecorated with rainbows and polka dots.
Of course, Doom plays second fiddle to nobody! As such, Latveria's monarch needs the help of the heroes to betray Frump. While this Spider-Man and His Amazing Friends episode is as cheesy as they get, and Frump is annoying as anything, there's a weird level of fun in seeing Spidey and his friends struggle alongside Doom, while Aunt May seems to put up more of a fight than any of them. It boggles the mind how such a stupid episode can be so wildly entertaining, but it is.
Oh, and for the record, Frump's first name isn't Donald. But it should have been given the timely parallels.
The action in these Spider-Man and His Amazing Friends episodes is laughably bad, the jokes are worse, and the plotting is so simplistic that it's hard to appreciate them if you never grew up with them. Yet they regularly feature a popular character created for the small screen who would make her way to comics, in the form of Firestar – years before Harley Quinn ever existed and did the same thing. Likewise, it's cool seeing Spidey as more of a team leader and with SHIELD gadgets, while Iceman makes for an intriguing foil and occasional rival.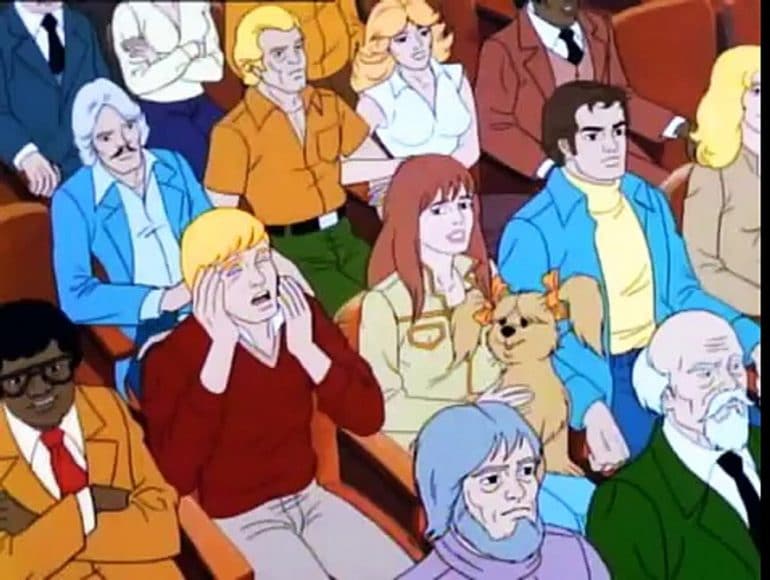 So basically, what you've got here are two barely watchable Spider-Man and His Amazing Friends cartoons that are classics… in their own way. Just don't expect greatness.
The Review
Spider-Man and His Amazing Friends (1991) Eps. 1 & 2
Bad, but in a good way… kind of.