Since the release of Iron Man in 2008, the Marvel Cinematic Universe has grown and developed into a story that fans have come to adore. The MCU movies and TV shows have done well for themselves. Now Marvel is moving into Phase 5 and the second phase of the Multiverse Saga. Let's look at the upcoming Marvel movies and TV shows releasing in 2023.
RELATED: Who is the Strongest Marvel Superhero of All Time?
1. Series: Marvel's Moon Girl and Devil Dinosaur – February 2023
This animated series from Marvel follows the story of Lunella Lafayette. This young superheroine leads a double life and accidentally brings a red T-Rex known as Devil Dinosaur to present-day New York.
While she deals with the problems brought on by the ancient lizard, she also has to deal with the Beyonder, an all-powerful, omnipotent being who started the Secret Wars in the comics and has been described as "curious and mischievous).
The series will release on Disney Channel and feature voice acting from Diamond White, Fred Tatasciore and Laurence Fishburne.
2. Movie: Ant-Man and the Wasp: Quantumania – February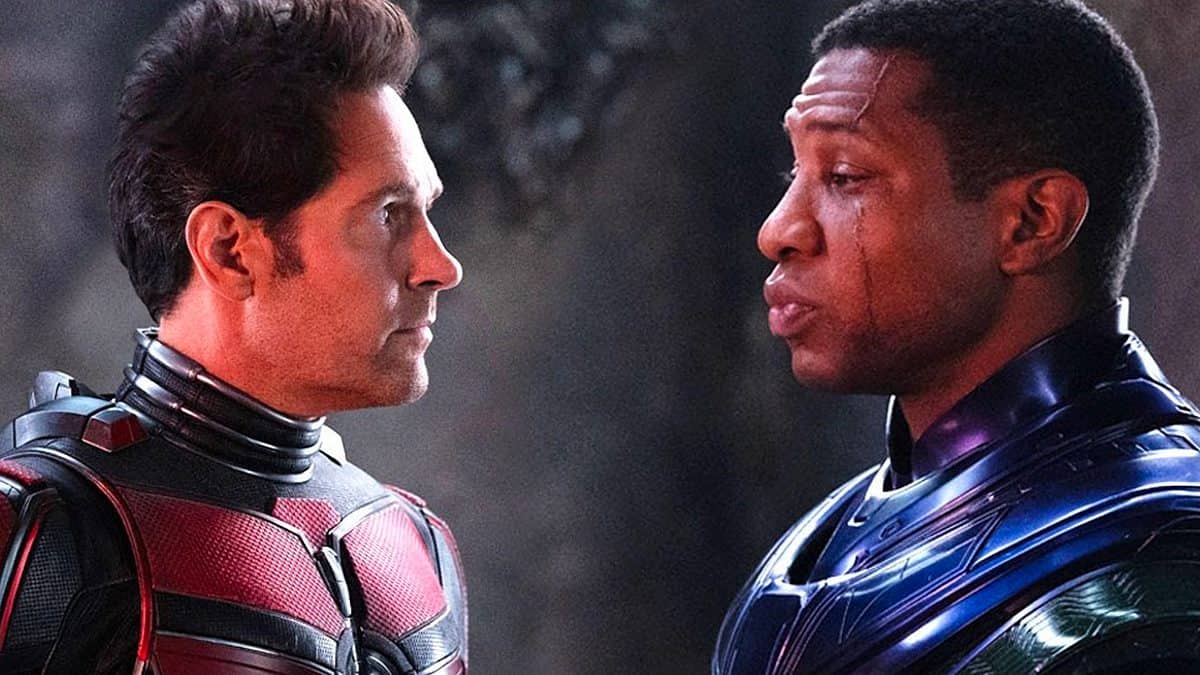 Ant-Man and the Wasp: Quantumania, easily the biggest Marvel release of 2023, is the film that will set off the rest of Phase 5. It follows the adventures of Scott Lang (played by Paul Rudd), Hope Van Dyne (played by Evangeline Lilly) and Cassie Lang (played by Kathryn Newton) as they travel through the Quantum Realm in hopes of finding a way home.
Since the events of Avengers: Endgame, the former criminal turned superhero has made a bit of a name for himself. He's written a book, gained more public recognition and has once again gotten involved in his daughter's life.
During Scott's five years away in the Quantum Realm, Cassie took up an interest in science and some of Hank Pym's (played by Michael Douglas) old notes and started doing her own research. Then, just when it seems like everything's going right for Scott, he, Cassie, Hope, Janet (played by Michelle Pfeiffer) and Hank are all unexpectedly pulled into the Quantum Realm by an unknown force.
This becomes a problem as Janet Van Dyne's past comes back to haunt her, and Hope and Hank realise that she's been keeping several dangerous secrets from them. While they deal with the problems from Janet's past, Scott works to find a way out of the Quantum Realm and back home. Fans realised that the method for getting home might have some serious repercussions when they saw that Scott was getting help from Kang the Conqueror (played by Jonathan Majors), who offers him more time in exchange for a favour. There's no way this could go wrong.
The film's director, Peyton Reed, has said that the dynamic between Scott and Cassie will be central to the film, similar to how it has been previously. Cassie has always motivated Scott to be a better hero and even helped him hide what he was doing in Ant-Man and the Wasp.
Joining the characters in the Quantum Realm is an undisclosed villain with a history with Janet, played by Bill Murray and the cybernetically enhanced head known as M.O.D.O.K.
The Marvel film is set for theatrical release on the 17th of February, 2023.
3. Series: Marvel's What If…? – Season 2 – Early 2023
The second season of Marvel's What If…? will continue to follow the Watcher as he traverses through the different versions of the multiverse and watches over the different outcomes of the stories we know and love.
Jeffrey Wright will return to reprise his role alongside Jeff Goldblum, Elizabeth Olsen, Taika Waititi and Hayley Atwell. Joining them will be a couple of not-exactly-new voices, such as Cate Blanchett, which means that Chris Hemsworth may also be returning to voice Thor.
It'll be interesting to see where Marvel takes their stories this time.
RELATED: 17 Marvel Avengers Ranked From Weakest To Strongest
4. Series: Secret Invasion – Early 2023
This upcoming miniseries is based on a comic series of the same name. While some Skrulls have been living peacefully on Earth under the leadership of Talos (played by Ben Mendelsohn), others don't appreciate the hand they've been dealt and have been secretly working their way into all aspects of life.
Nick Fury (played by Samuel L. Jackson), who has been operating in space alongside the Skrulls, hears about the rebellion from Maria Hill and returns to Earth. However, Hill (played by Cobie Smulders) is not impressed that he hasn't tried to contact her since he left.
While Fury seems determined to do things alone, he eventually accepts help from the likes of Hill, Talos, Everett Ross (played by Martin Freeman), the half-alien and James Rhodes (played by Don Cheadle). The half-alien, half-mutant Abigail Brand (played by Emilia Clarke) also shows up to help him as well as an old associate Sonya Falsworth (played by Olivia Colman).
Smulders and Jackson are excited to play more in-depth versions of their characters, both of whom have yet to have many opportunities to shine alongside the likes of the Avengers. Jackson has said that he was able to "explore something other than the badassery of who Nick Fury is."
Secret Invasion, one of the biggest Marvel releases of 2023, will introduce plenty of new characters alongside several old ones that Marvel fans have come to love since we first saw them grace the screen. There's not too much in the way of the plot known about the series, but fans are excited to see Nick Fury get his own shot at the spotlight for once.
5. Movie: Guardians of the Galaxy Vol. 3 – May
After being away for almost five years and taking a bit of time to help rebuild Knowhere (as previously seen in The Guardians of the Galaxy Holiday Special), the Guardians are finally back to saving the galaxy however they can. However, they do occasionally make enemies with planets due to their brashness or because of a misunderstanding.
Peter Quill (played by Chris Pratt) is still grieving the loss of Gamora (played by Zoe Saldana). It doesn't help that a past version of the woman he loves is travelling through the galaxy as a leader of the Ravagers, trying to discover herself in a future that she doesn't recognise. However, he does appear to be bonding with his half-sister Mantis (played by Pom Klementieff), so it's not all bad.
It has been made clear by the film's trailers that the third instalment of Guardians of the Galaxy will focus a lot more on Rocket Racoon (played by Bradley Cooper) and how he became the weapon-loving bounty hunter Marvel fans have come to love.
Director James Gunn himself has said that this film will take a closer look at Rocket Raccoon's past: "To me, Rocket has always been the secret protagonist of the Guardians movies… From the beginning, it has been rooted in who he is as a character. I think he exemplifies a lot of the traits of all the Guardians. They've had all these traumas, and it brings them together. I just think that his is more extreme than the others."
While exploring Rocket's past, we'll also be getting some insight into the High Evolutionary, the scientist responsible for the creation of Rockets. Chukwudi Iwuji, the actor portraying the character, has said that there's "something very Shakespearean about him, there's something vet emotionally dark about him, and he's a lot of fun on top of all that." Iwuji described him as "narcissistic, sociopathic, but very charming."
Not only will we finally be meeting Rocket's creator, but also Lylla, an old friend and love interest of Rocket.
There isn't much known about the plot at this point. Still, along with Rocket's personal demons, we will see the Guardians face off against Adam Warlock (played by Will Poulter), the artificial superhero created to destroy the Guardians of the Galaxy.
Fans can expect the film to release on 5 May. Again, Guardians of the Galaxy Vol. 3 is another huge release for Marvel in 2023. Are we ready to finally say good-bye to the gang?
RELATED: The 14 Most Powerful Marvel Villains Ranked
6. Movie: Spider-Man: Across the Spider-Verse – June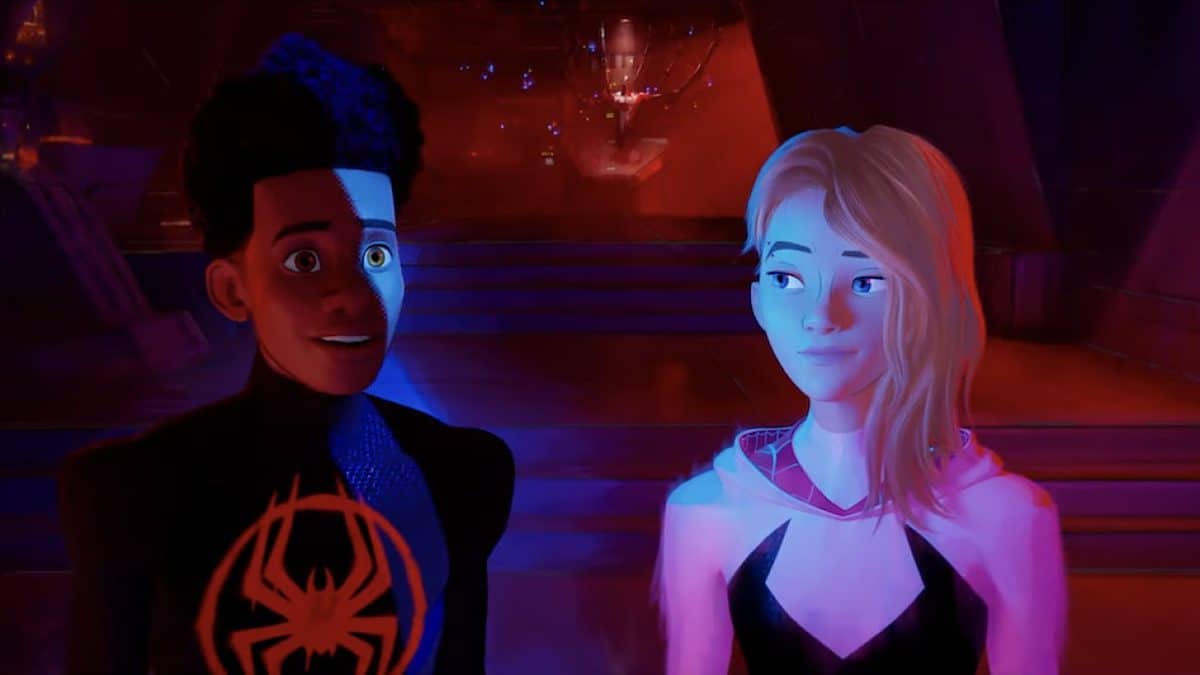 This animated film is the sequel to Spider-Man: Into the Spider-Verse and follows Miles Morales (voiced by Shameik Moore) and his journey to save the Spider-verse again. Gwen Stacy (voiced by Hailee Steinfeld) journey's back to Mile's universe regularly, and the two develop a relationship.
When a new threat to the spider-verse arrives in the form of The Spot, a villain who can travel to different universes using the interdimensional portals that cover his body, Gwen recruits him as a member of the Spider-Force.
The group of spider-people who work together to keep their universes safe from different threats that arise is run by Spider-Man 2099, otherwise known as Miguel O'Hara (voiced by Oscar Isaac). This future version of Spider-Man has been described as "the one Spider-Man that doesn't have a sense of humour" and was nicknamed "Property Damage Spider-Man".
When Miles meets the multiversal threat, The Spot, otherwise known as Jonathan Ohnn (played by Jason Schwartzman), he disagrees with how the Spider-Force decides to handle the threat, and things don't pan out too well for him.
The film will focus on the relationship and dynamic between Moore's Miles and Steinfeld's Gwen.
Marvel will release Spider-Man: Across the Spider-Verse on the 2nd of June, 2023.
7. Series: Echo – Mid 2023
The new series is based on the comic book series of the same name and follows as a spin-off from Hawkeye. It follows the story of Maya Lopez (played by Alaqua Cox), a deaf Native American who can copy a person's movements perfectly, as she returns home after learning the truth about her father's death and shooting Kingpin (played by Vincent D'Onofrio) in the eye.
Maya must come to terms with her past and embrace her roots and community. Along the way, she meets Matt Murdock (played by Charlie Cox), who is searching for an old ally. Communication between the two of them is definitely going to be interesting.
8. Series: Loki – Season 2 – Mid-2023
Loki's second season will follow from where the first left off. It will continue to tell Loki's story as he and those working for the Time Variance Authority (TVA) learn the truth about Its existence and deal with the repercussion that arrived following the death of He Who Remains.
Tom Hiddleston will reprise his role as Loki. Joining him are Gugulethu Sophia Mbatha-Raw (who played Ravonna Renslayer), Tara Strong (who voiced Miss Minutes), Owen Wilson (who played Mobius M Mobius) and Sophia Di Martino (who played Sylvie). Even Eugene Cordero will return as Hunter K-5E, better known as Casey.
The second season will run for six episodes. We expect it to be the biggest Marvel TV series release of 2023.
RELATED: Black Panther & Wakanda Forever Are Marvel's Strongest Movies
9. Series: Ironheart – Mid-2023
This series is based on the comic book series of the same name and follows as a sequel to Black Panther: Wakanda Forever. It will follow the story of Riri Williams (played by Dominique Throne), a genius MIT student who creates a suit that rivals the Iron Man Armour.
Parker Robbins, otherwise known as The Hood (played by Anthony Ramos), will join her as an ally who can use magic when wearing a good. Ramos described the character as a complex misfit who "wants to take in other misfits and show the world that you looked at us as outcasts, but we're going to end up on top".
The series will run for six episodes, half directed by Sam Bailey, and Angela Barnes will direct the other half.
10. Movie: The Marvels – July
Nia DaCosta will direct this film, which is a sequel to Captain Marvel and Ms Marvel. Fans saw Carol Danvers (played by Brie Larson) and Kamala Khan (played by Iman Vellani) switch places during the end credit scene of Ms Marvel episode 6. Monica Rambeau (played by Teyonah Parris) finds herself involved in the mix when she begins swapping places with them.
The three team up to figure out what's causing them to swap places and what they can do to fix the problem. Nick Fury, Goose and the rest of Kamala's family will join them along the way. The cast will be joined by Zawe Ashton, playing the villain and Park Seo-Joon, whose role is currently unknown.
Fans are interested to see how several introductions pan out, including Kamala finally meeting her hero, Monica and Carol seeing each other after so long, and Nick Fury reuniting with Goose. The film might also feature Talos and Valkyrie (played by Tessa Thompson).
The film is set to release on 28 July.
11. Series: X-Men 97' – Late 2023
This new animated series will continue the story told in X-Men: The Animated Series and feature several beloved characters, including Beast, Cyclops, Gambit, Jean Grey, Jubilee, Rogue, Storm, and Wolverine. In addition, Bishop, Cable, Forge, Nightcrawler and Morph will join the titular superhero team, which will be led by the Master of Magnetism himself, though this time, he will be sporting long hair and a purple suit.
The beloved mutant team will find themselves clashing with the Bolivar Trask, Hellfire Club (which includes characters like Sebastian Sha and the telepath Emma Frost) and Mr Sinister.
The Witcher: Nightmare of the Wolf writer Beau DeMayo will join Marvel as the head writer for X-Men '97.
This will be the X-Men's first official introduction into the MCU after Marvel hinted at them in Ms Marvel and She-Hulk and Professor X featured in Doctor Strange in the Multiverse of Madness.
RELATED: The 40 Most Powerful Characters In The Marvel Universe
12. Movie: Kraven The Hunter – October
Aaron Taylor-Johnson will be returning to the MCU, only this time, he will be playing the villain Kraven. Unfortunately for fans still hoping that Pietro Maximoff would return to screens, it is safe to assume that Quicksilver is well and truly dead.
The film will be the last one released in 2023 and will feature the third Spider-Man villain to get a solo movie following Tom Hardy's Venom and Jared Leto's Morbius. While the plot of the film is mostly unknown, it was reported that it would be an adaptation of the famous comic Kraven's Last Hunt, which saw the villain relentlessly going after Spider-Man.
Taylor-Johnson will appear alongside Russell Crowe (who will play Kraven's father), Ariana DeBose (who will play Calypso, Kraven's love interest), Christopher Abbott (who will play The Foreigner) and Fred Hechinger (who will play Chameleon).
Sony will release the Marvel film on the 6th of October, 2023.
13. Series: Agatha: Coven of Chaos – Late 2023
This is the final Marvel TV series that will be released in 2023 and will follow where WandaVision left off. With Wanda Maximoff seeming dead, her spell controlling Agatha Harkness should no longer be in effect, leaving the witch to exact her chaos on the world.
The series will allow fans to get to know Agatha Harkness better. Kathryn Hahn will return to play the beloved supervillain alongside Emma Caulfield Ford, who will join the MCU as Sarah Proctor. Joe Locke, Aubrey Plaza, Ali Ahn, Maria Dizzia, Sasheer Zamata and Patti LuPone will also join them, though their roles are currently unknown.
The series will run for nine episodes, but the release date and the plot are unknown.
Marvel is using many of its upcoming films to set up Avengers: Kang Dynasty, specifically Ant-Man and the Wasp Quantumania and The Marvels. Fans are excited to see how Phase 5 does and whether The Multiverse Saga can match the Infinity Saga.
RELATED: What Is The First Movie In The Marvel Cinematic Universe?
What Marvel film or TV series are you most looking forward to in 2023?