There are very few games that tend to stick with you long after the credits have rolled; something that makes you think about what you have just experienced and helps you realise that you have just played something special. 11-11: Memories Retold is such a game.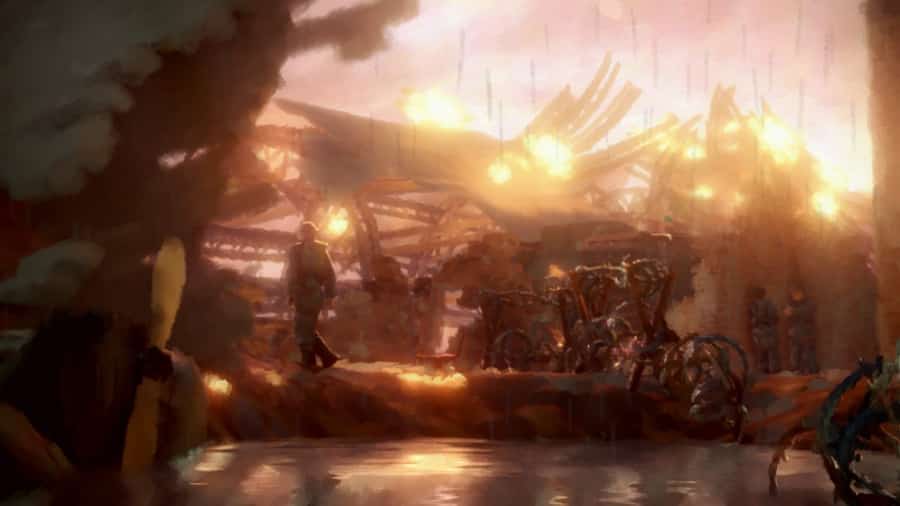 Where most modern games let you relive World War I through the eyes of a one-man killing machine, who is just as accurate with a rifle as he is deadly with a blade, 11-11: Memories Retold places you in the shoes of two different protagonists. Harry (voiced by Elijah Wood) is a Canadian photographer who joins the war effort as a way to impress a girl he likes back home. He hopes that once he has his uniform, he'll be irresistible to her.
On the other hand, you have Kurt (voiced by Sebastian Koch), a German engineer who is forced into enlisting in an effort to discover the fate of his son whose battalion has disappeared. Both find themselves on the opposite sides of the war with each being thrust into a chaotic conflict they didn't want to be part of.
Players get to play as both protagonists as their stories unfold and intertwine over a series of months leading up to the eventual end of the war. Initially, I wasn't sure if I would enjoy the game's sometimes slow pacing; however, thanks to an expertly crafted script and some on-point voice acting, I soon started to care for both protagonists and the situations they found themselves in. While each protagonist forms part of their own unique and emotional narrative, I have to admit that Kurt's tale of a father trying to find his son and losing himself to the darkness of war had me fighting back tears on more than one occasion.
Gameplay features walking around, interacting with a few people, and solving various simple puzzles (some of these puzzles see you switch between Kurt and Harry). It's nothing ground-breaking but then again 11-11: Memories Retold is a game that puts its narrative and art style (more on this later) above everything else. Each protagonist also has his own unique gameplay mechanics. With Harry being a photographer, he's able to take pictures of the various scenes he comes across, while Kurt the engineer can fix all kinds of equipment such as radios.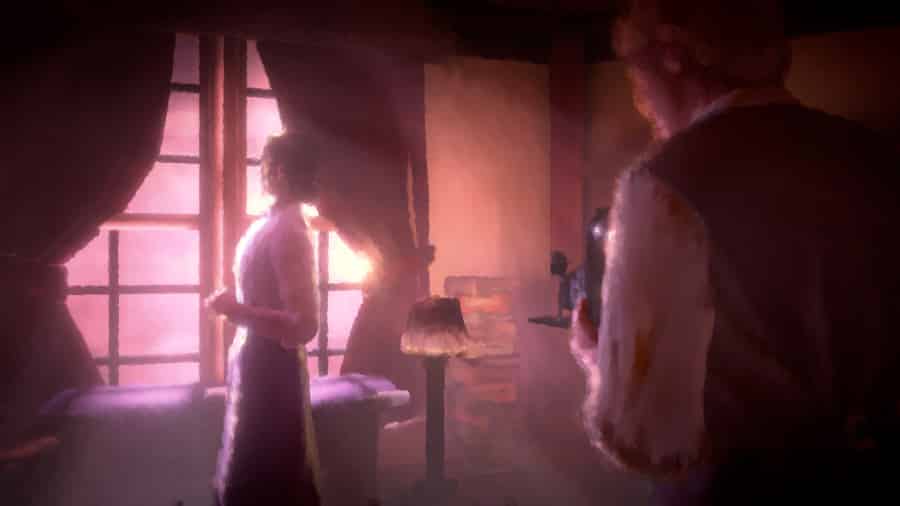 Although the game tends to be on the short side, it does offer various endings depending on some of the choices you made during your gameplay. None of these choices is as impactful as I had hoped but they do affect the narrative in minor yet meaningful ways. In between exploring your surroundings, solving little puzzles, talking to characters and taking photographs, there are also loads of little collectables to find throughout each level.
These collectables provide a window into the history of the war; it's a nice little bonus that helps colour in this period.
Just as 11-11: Memories Retold commits fully to its narrative-driven gameplay, it also embraces its gorgeous art style. This is a game that I can comfortably say looks like no other game you have played before, thanks to its impressionistic-inspired visuals.
Initially, I wasn't quite sure about this choice of art but after playing for a few minutes I started to realise just how well it actually complimented the game's narrative and setting. It continually felt like I was playing inside a painting with each frame making use of beautiful composition and colours to accentuate certain aspects of the environment. It immediately became clear that the creative talents of British studio Aardman (Wallace and Gromit, Shaun the Sheep, The Pirates!) seeped into the game and was put to great use. 
Now, I have to admit that the art style did make finding specific objects in the environments a tad more difficult than I was used to, but it never became a huge issue.
Just as with the game's visuals, the soundtrack is something that will stay in your mind long after you have finished the game, with the talents of the London Philharmonia Orchestra and Pinewood Singers adding even more gravitas.
11-11: Memories Retold is a game that doesn't shy away from showing just how senseless and brutal war can be, but instead of ramming this down the player's throat the game tackles this in a sensitive manner which still has a huge impact. It's a game that shows us how a friendship can evolve between two unlikely people and be emotional, shocking and even gut-punching.
However, thanks to the wonderfully written script, excellent voice acting and whimsical visuals, I couldn't tear myself away from the game until the credits finally rolled. Just like a war, this is a game that stays in your mind long after you have finished it; it makes you think and care. While the game does have a few small pacing issues and tends to focus more on its narrative than actual gameplay it's still a title that shouldn't be overlooked and deserves to be played.
The Review
11-11: Memories Retold
While 11-11: Memories Retold does have a few issues it's still a game that shouldn't be overlooked and that deserves to be played
Review Breakdown
Storyline

0%

Gameplay

0%

Graphics

0%

Replay Value

0%

Sound and Music

0%