It's fair to say that DC has seen far more success on screen from their TV shows than they have from their films.
The continuing adventures in the FlArrowVerse, the increasing success of Doom Patrol, the overwhelmingly charming Stargirl… they're not just getting it right, but it looks like they've cracked the formula to make it work over and over.
While Marvel has the opposite problem – their films have ruled but their TV shows have struggled to become hits – the future of DC on TV looks bright indeed.
But what about the future? What DC comic books should they be looking at adapting next, based on what's already working? We've got some ideas of our own… Here are some DC TV shows we'd love to see.
In World War II, Ted Knight became the first Starman, a beloved champion of Opal City.
Over the years, many have held the title and upheld the same values, even visitors from other worlds. But when Ted's oldest son David, the latest to take the mantle, is shockingly murdered by the son of an old enemy, it's up to younger brother Jack to become the new Starman.
However, his life as an antiques dealer and his frosty family relationships over the years lead to him putting his own unique spin on being a superhero as he travels to the stars and beyond…
If ever there was a comic book that lent itself to being adapted into a long-term DC TV series, it's James Robinson's critically-acclaimed Starman.
Yes, that's the same James Robinson whose name is on DC's Stargirl TV credits, and yes, this is linked.
However, predecessor Starman is a more mature and multi-faceted take on being a superhero, learning to build bridges between people, and what makes us tick. A series which focused on an increasingly wide cast of characters and the city itself, it's as much about what bonds people together as it is about being a superhero.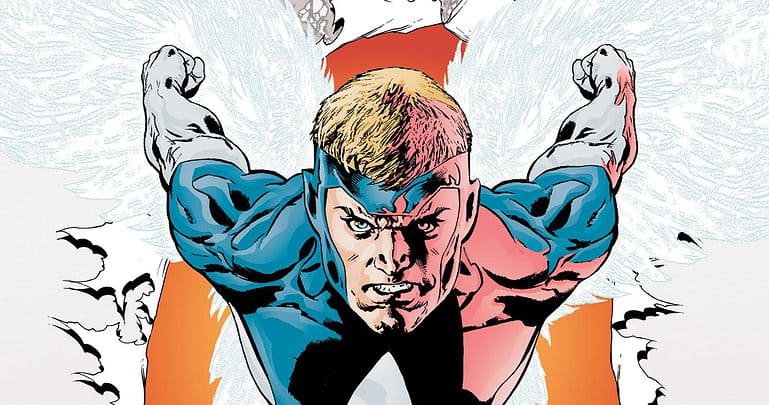 After a run-in with a crashed spaceship, stuntman Buddy Baker becomes able to mimic the abilities and traits of nearby animals in the morphogenetic field: he can fly like a bird, be proportionally as strong as an ant, or run as fast as a cheetah.
But… those are pretty standard.
However, for this animal rights activist member of the Justice League, reality itself keeps coming unglued and he has no idea what's happening. His bathroom randomly becomes a portal to an infinite jungle, his wife and kids die in one reality only to be resurrected as different people in another, and his entire existence may be nothing more than the scribblings of a comic book writer.
Typically superhero on the surface but smart and mad once it kicks in properly, this is for fans of Doom Patrol – and let's face it, why wouldn't you be a fan of that?
Like the classic Doom Patrol, Animal Man had pretty much slipped into comic book obscurity before writer Grant Morrison took it over and turned it inside-out, twisting it into one of DC's most fascinating creations.
Pushing the boundaries of metafiction years before it became the comic book norm, it was like Morrison's trial run for Doom Patrol and still stands as one of the most influential runs of any of DC TV shows.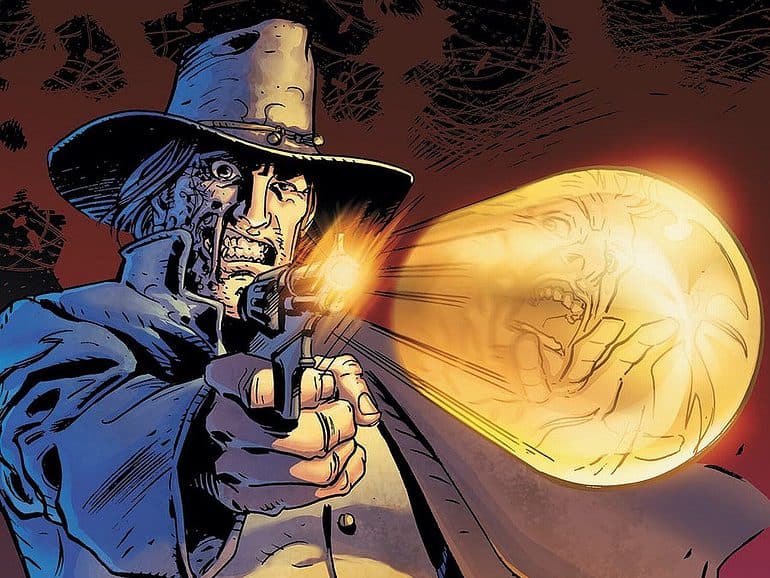 Jonah Hex's life has been one of rejection and struggle in the old west.
Raised by an abusive father, he was sold to a Native American tribe as a boy before becoming an expert tracker and earning his freedom. Betrayed by those he trusted and with nowhere to go, he enlists in the army just as Civil War begins brewing.
Joining the Confederacy before realising the error of his ways, he switches sides to the Union but tries to keep his personal honour in refusing to sell out his old compatriots. Yet he's still openly declared a traitor by those he'd now joined and trusted.
Betrayed by all sides politically, and a man of two worlds at home in none, Hex ultimately becomes a cynical bounty hunter – but underneath his cold shell is a man who still tries to do the right thing…
Could third time be the charm on screen for the hard-luck hero known as Jonah Hex?
Given the popularity of Watchmen and the political and social topics involved in Hex's history, along with a resurgence of popularity of western-inspired stories like The Mandalorian, there could never be a better time for him.
A series that doesn't back away from admitting the uncomfortable truths of history, with Hex on his long journey of understanding and redemption, may be a whole lot more interesting to people than DC's western bounty hunter's previous film and TV appearances.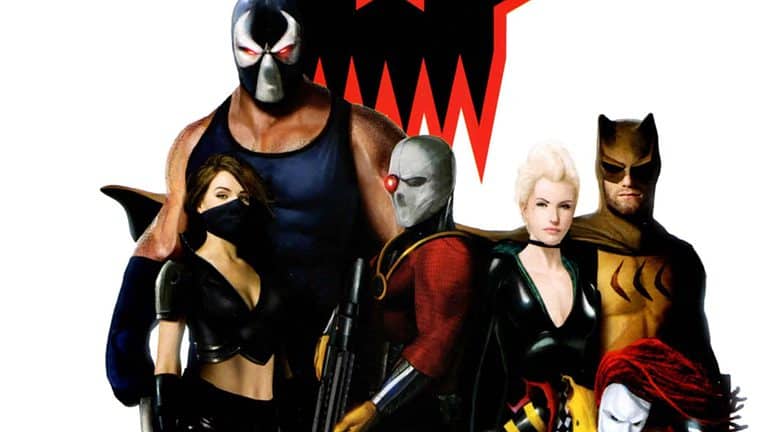 Villains of the world unite. Or do they?
When retired low-level villain Catman rejects an offer to join Lex Luthor's new team, it sets a bad example to the entire supervillain community. Marked for assassination as an example to others, Catman unites with others who also turned down the offer.
Now, Catman and his unlikely team of Deadshot, Cheshire, Rag Doll, Scandal Savage and a nameless Parademon, must survive the onslaught of enemies sent against them. But, knowing that the only way to survive is to go on the offensive, this Secret Six set out to turn the tables on the world's most powerful supervillains and destroy it at the source…
If you're a fan of the Suicide Squad but want more of a reason to cheer them on, this could be the series for you.
It's a wonderful opportunity to showcase the countless villains and depth of the DCU and make some of them household names – without really showing any heroes (except for the occasional rare cameo). By avoiding the more famous characters, it also gives the series a similar vibe to the popular show The Boys, only set within the DCU.
Framed for a war crime he didn't commit, career military man Captain Nathaniel Adam volunteers to risk his life in a government experiment rather than face execution.
Seemingly vaporised in the resulting explosion, Adam reappears after 18 years with the ability to tap into the Quantum Field. A man out of time, now harnessing god-like powers, he's forced in to serving the government and establishing a new identity – leaving behind all he knew and loved.
Becoming the first military-controlled superhero, Captain Atom struggles to gain his own freedom and become the hero he wants to be… while a dark future potentially awaits all of humanity if he gets it wrong.
For fans of superhero Cold War-style conspiracy thrillers like Winter Soldier, this is ideal.
Captain Atom has only had a brief mention in live-action shows and series, but this character was the inspirational parallel for Doctor Manhattan from Watchmen and should be given some respect.
A man with god-like abilities who's blackmailed into doing the government's dirty work just to protect those he used to love – offers a mature take on the deconstructed superhero, while his inability to adapt to life in the modern world can be heart-breaking.
Existing in several realms simultaneously, the living mansion known as the House of Mystery chooses where it wants to be and does as it pleases… no matter what its caretaker, Cain, may say.
Serving as a warehouse of magical curiosities, each of its infinite rooms tells a story – usually those of a macabre or mystical nature throughout the DC Universe's history.
The House of Mystery is always there to help (or hinder) those who dare to look inside, and gladly serves as a home-away-from-home to members of Justice League Dark like John Constantine and Zatanna, vampiric vampire-hunter Andrew Bennett and more. It's a place of fear and wonder for those who dare enter… the House of Mystery.
DC's House of Mystery has always been an underrated (and sometimes underutilised) home for anthology tales… and characters.
With the popularity of shows like Black Mirror and American Horror Story, it's time that DC got in on the action! With each episode essentially serving as its own self-contained short movie, it can be a great testing ground without too much pressure.
Not every story has to feature a character from the DCU's mystical side, but it would certainly increase public awareness of them, and could serve as a great filler until Justice League Dark eventually gets made.
7
Sandman Mystery Theatre
1930s Inventor and businessman, Wesley Dodds, has a mysterious past… and an even more mysterious present.
Constantly plagued by nightmares, bad dreams and visions of the future, by night he dons a gas mask and investigates the corrupt criminal underworld as the Sandman.
Witnessing the darker side of human nature in a society on the brink of a world war, Dodds is one of the first costumed adventurers… but there will be others. Meanwhile, socialite Dian Belmont takes an interest in Dodds and finds herself caught up in his dual life…
Like Starman, this is another gift of a comic book series to adapt, and not to be confused with Neil Gaiman's Sandman.
Up to now, the closest to this Sandman on screen was the character of Nightshade in the old Flash DC TV show. Wesley Dodds – the Sandman – and his partner Dian Belmont were way ahead of their time: a crimefighting pair of adventurous lovers, struggling to make sense of an increasingly mad world.
With more emphasis on the detective work and personal relationships than any "superheroing", this is could be one of the most intelligent (and down-to-earth) shows on TV.
8
Jonni Thunder – AKA Thunderbolt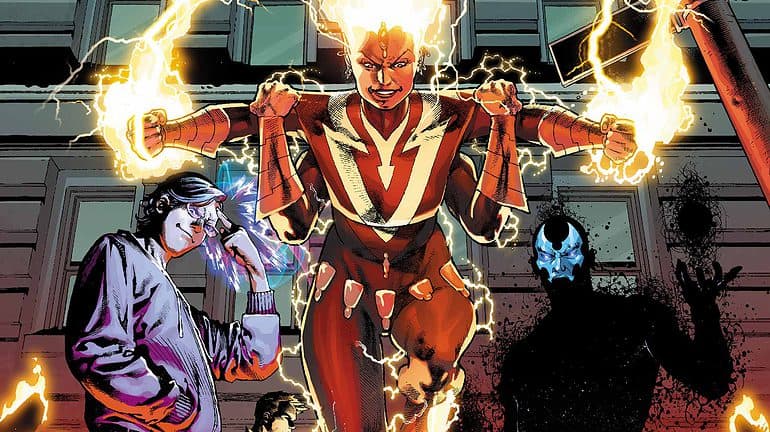 Daughter of late Los Angeles cop Jim Thunder, Jonni Thunder now runs her family's detective agency.
A sleuth with an old-fashioned gumshoe mentality and a classic Ford Thunderbird, she's as quick with her quips as her fists. But while investigating a murder, she learns of a statue her father owned which people would pay a fortune for, die for… or kill for.
After being attacked, Jonni accidentally releases an energy parasite from the statue which bonds with her. While she can release the energy being from her body and control its powers, it leaves her human body unconscious and defenceless. With the energy being rebelling against her, Jonni may just be her own worst enemy…
For fans of street-level superhero shows and detective stories like Jessica Jones, as well as those who appreciate pulp noir stories.
A cool detective, a hot car, mysteries to solve and an ongoing superhero story to boot, what's not to love?
While Jonni Thunder may not seem a likely hit, and the original comic book run was way too short to latch on, these days it seems ahead of its time… and the right time for it could be now.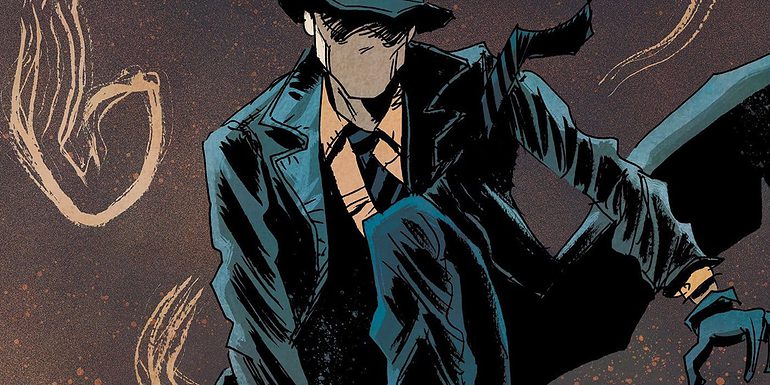 Vic Sage used to be an investigative journalist in Hub City, trained in martial arts and eastern philosophy and possessing a gift for getting to the truth. But some secrets are buried too deeply, leading Sage to don a Pseudoderm "blank" face mask and become a street-level vigilante – The Question – in a bid to expose the city's criminal corruption.
However, his desire to discover the truth becomes an obsession, causing him to see conspiracies wherever he goes. As his city falls apart around him, he slowly loses touch with the man he used to be.
Years later and dying from lung cancer, Sage recruits former Gotham City cop Renee Montoya to take over the mantle of The Question…
Like Captain Atom, the Question is another character who helped inspire one of the Watchmen – in this case, Rorschach.
Thankfully, despite his unrelenting obsession with conspiracy theories, the Question is not only a good, likeable character but also one who's a whole lot less controversial.
If you want to know how to handle him on screen, just look at his appearances in the Justice League Unlimited cartoons. It's perfect, quirky and even amusing at times, without ever losing sight of how weird and disturbing he can be.
For fans of detective stories, psychological thrillers and exploring the darker hidden side of the DCU, the Question ticks every box.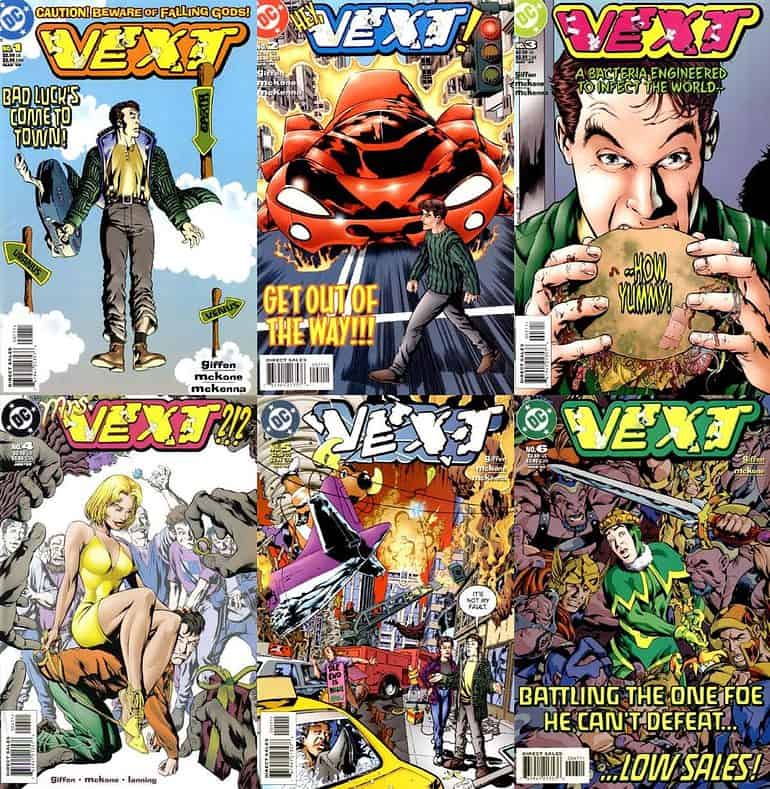 What's a God – or at least a minor god – to do when they're homeless?
When the Jejune Realm of the heavenly Pan-Dimensional Pantheon is shut down due to a lack of human worship, Vext is evicted and has to relocate on Earth. However, Vext isn't your usual god; he's the patron deity of mishap and misfortune, and everything he's in proximity of is destined to go wrong.
As the walking disaster area known as Vext adjusts to human life in Delta City, a visit from Superman (who warns him to stay out of trouble and breaks his toilet) arouses the suspicion of his neighbour, Coleen McBride. Meanwhile, an evil adventurer scours the world, hunting all minor gods to steal their powers…
Let's be honest, superhero comedies are hit-or-miss.
DC's ability to make fun of itself hasn't got a great track record, and the DC TV show Powerless got cancelled after just a handful of episodes.
However, Vext may be the one to break the bad luck and could easily win over fans in a way similar to The Tick. While the short-lived comic itself seemed to ironically suffer from misfortunes too, it was well on its way to establishing a cohesive little corner of the DCU.
The TV show could include appearances from other oddballs like sorely missed Heckler, and stand almost as a satire of American Gods.
What do you think? What other TV shows should DC be making right now?