The Tomb Raider game franchise began its journey 18 years ago in 1996 and Lara Croft has come a long way since then. Fans of the game have watched its development over the nearly two decades it's been around, but do you know everything there is to know about Tomb Raider?
1. The game was initially created as an Indiana Jones rip-off
Lara Croft was created as a female version of the original raider Indiana Jones.
2. Tomb Raider's name wasn't always Lara Croft
In the beginning, Lara was actually Laura Cruz – a sassy South American character who was also originally supposed to be sociopathic and more than willing to kill.
3. Polygons
Originally, Lara Croft was made of 504 polygons. She is now made up of over 4000.

4. Lara Croft is a world record holder
The Guinness Book of World Records holds the character as the most successful human video game character.
5. Small beginnings
The team who created Tomb Raider comprised of only six people: Three artists and three programmers.
6. At one time, Lara Croft was more recognised than the Pope
Time magazine once did an online survey in the '90s on the world's most recognised people. Lara scored higher than the pope.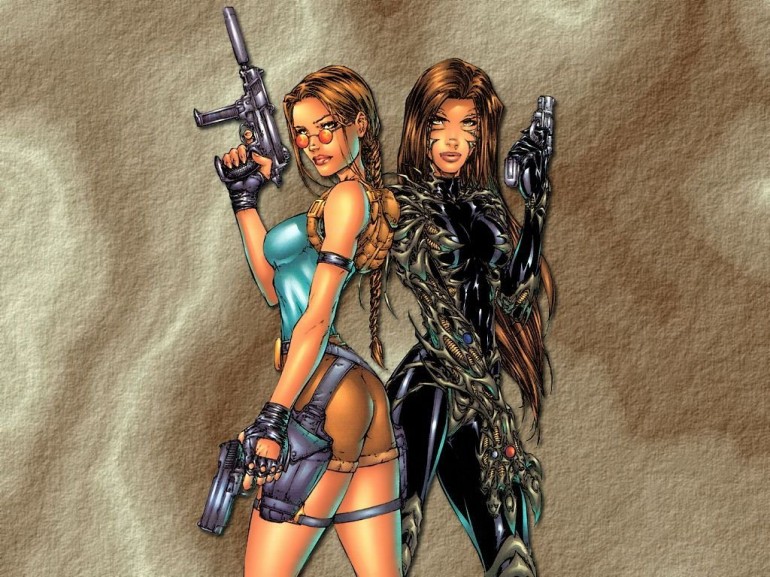 7. Lara is also a comic book
In 1999, the debut issue of the Tomb Raider comic book was the highest selling comic book of that year.
8. There was only one American-born cast member in the Cradle of Life
In the second Tomb Raider movie (Cradle of Life), Angelina Jolie was the only American-born cast member.
9. Tomb Raider is the 31st most successful gaming franchise
But Lara is still the most iconic gaming heroine and the third most successful character behind Mario and Sonic.
10. Tomb Raider was one of the first games created without using first-person perspective
Most games of the 1990s were created so the user could feel like they were a part of the game, and we didn't see the characters, but rather were the characters. Lara Croft was among the first to break this trend.