The smartphone industry is one of the few markets where the status quo has remained the same for a decade. Many new players have released ambitious projects, promising concepts, and even, in some cases, superior products. However, no smartphone manufacturer has managed to break into mainstay quite like Apple and Samsung. These two giants are responsible for some of the most well-received and bestselling smartphones to date. It's a level of popularity that has made each company's name synonymous with the concept of a smartphone itself.
RELATED: ASUS ROG Phone 06 Review – The Peak of Smartphone Gaming
Now that we are past the first half of 2023, a new report indicates that both Apple and Samsung are keeping their streak alive without any worries. The top 10 bestselling smartphones between January and June 2023 are dominated entirely by Apple and Samsung devices of the past few years.
Here's the list:
Apple | iPhone 14 Pro Max: 26.5 million
Apple | iPhone 14 Pro: 21 million
Apple | iPhone 14: 16.5 million
Apple | iPhone 13: 15.5 million
Samsung | Galaxy A14: 12.4 million
Samsung | Galaxy S23 Ultra: 9.6 million
Samsung | Galaxy A14 5G: 9 million
Samsung | Galaxy A54 5G: 8.8 million
Samsung | Galaxy A34 5G: 7.1 million
Apple | iPhone 11: 6.9 million
The top 10 is pretty impressive, especially when you consider how it accounts for the best-of-the-best high-end smartphones. At the same time, there are also devices that are considered the best bang for your buck on the low-budget and mid-range markets.
RELATED: 5 Smartphones You Shouldn't Buy In 2023
Sitting with four of the highest-selling devices of 2023, we've got Apple pulling in an impressive total of 79.5 million units sold. With Apple still having the capacity to pull these numbers, there's no doubt that the demand is very much alive, even during uncertain economic periods like we've had in 2023.
Meanwhile, Samsung is catering to the other side of the smartphone audience in a brilliant manner. As the top Android device manufacturer, it's impressive that they've managed to sit at the top after all these years, especially with the barrier to entry for Smartphone manufacturing being a lot lower than before. We've seen many seasoned companies attempt to take a huge bite out of the Korean giant's market share, but Samsung still manages to sit at the top.
The A series is their current bread and butter, and ever since their decision to streamline their mid-range to low-budget line, there has been an obvious interest in Samsung's newer devices. Meanwhile, the S series hugely benefited from Samsung's decision to integrate the Note line into S series devices. With the S23 Ultra selling 9.6 million units, the company has everything it needs to dominate the competition.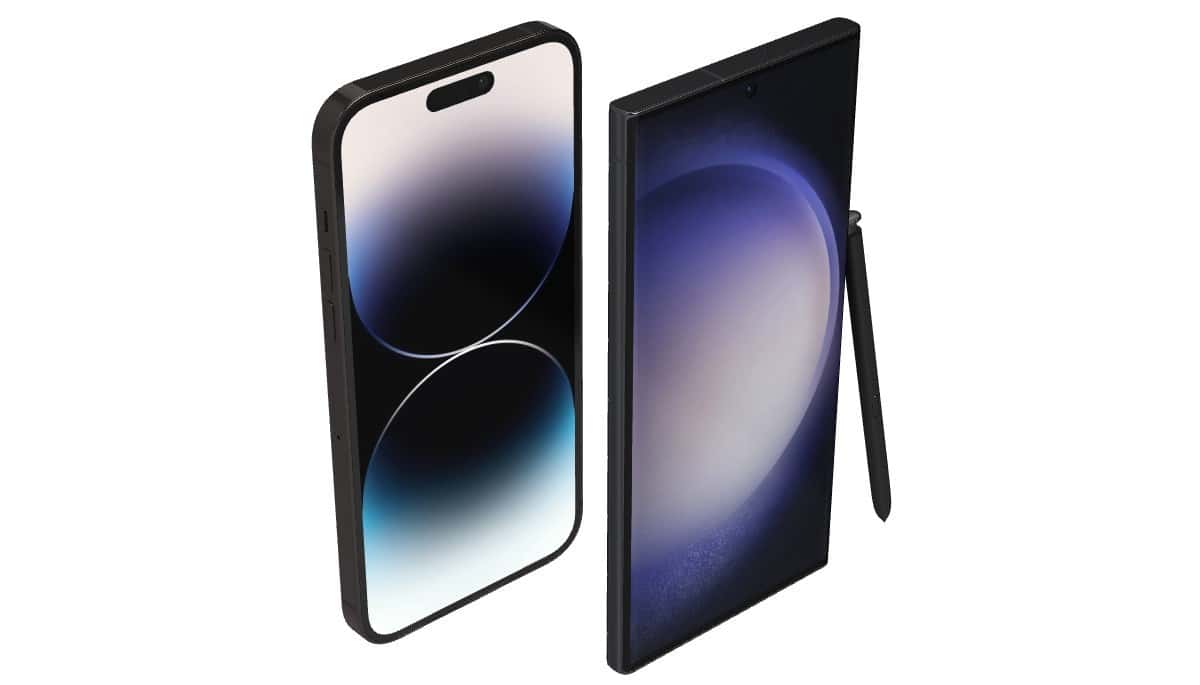 RELATED: You Can Make Your Own Handheld Xbox With An Old Smartphone
At number 10, Apple's iPhone 11 still sits among the bestsellers of the year. For a four-year-old device, that is nothing short of impressive.
In the future, we might see some tension to change the status quo, especially with Apple having to conform to EU regulations and Samsung feeling the hunt of Chinese manufacturers on their heels. It's only a matter of time before things begin to shake up.
Tell us, do you own one of these bestselling 2023 smartphones?