---
WIN! WIN! WIN! To celebrate the nationwide release of Suicide Squad, Warner Bros. is giving three very lucky readers the chance to win exclusive Suicide Squad merchandise.
The hamper is made up of a Baseball cap, Face Fan Set, Baseball Bat, Harley Wig, Men's T-shirt, Powerbank, Tattoo Set, Tech Decals and Wrapping Paper – valued at around R1200 each.
It feels good to be bad… Assemble a team of the world's most dangerous, incarcerated Supervillains, provide them with the most powerful arsenal at the government's disposal, and send them off on a mission to defeat an enigmatic, insuperable entity. U.S. intelligence officer Amanda Waller has determined only a secretly convened group of disparate, despicable individuals with next to nothing to lose will do. However, once they realize they weren't picked to succeed but chosen for their patent culpability when they inevitably fail, will the Suicide Squad resolve to die trying, or decide it's every man for himself?
"Suicide Squad" has an August 5, 2016 release date directed by David Ayer starring Will Smith as Deadshot, Jared Leto as the Joker, Margot Robbie as Harley Quinn, Cara Delevingne as Enchantress, Jai Courtney as Boomerang, Joel Kinnaman as Rick Flag, Viola Davis as Amanda Waller, Adam Beach as Slipknot, Karen Fukuhara as Katana, Adewale Akinnuoye-Agbaje as Killer Croc, Jay Hernandez as El Diablo, and Scott Eastwood in an unknown role.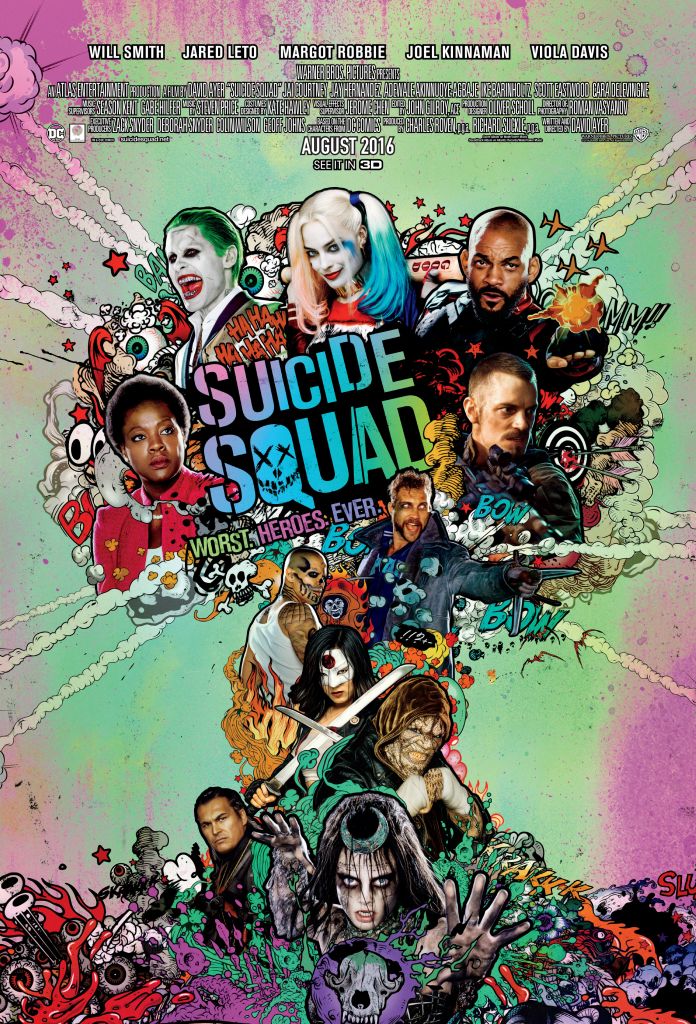 To stand a chance of winning, all you need to do is tell us who your favourite character from the Suicide Squad is — in the comments section below.
All you need to do is leave a comment below (in the comments section) completing the above – on this page! The Giveaway/Competition closes Monday – 15th August 2016 at midnight. The Giveaway is restricted to South African readers who like us on Facebook or follow us on Twitter or has signed up for our newsletter only and cannot be exchanged for cash. Terms and conditions/Site Disclaimer rules apply. One entry per person. The winner will be announced on Facebook and contacted via email.
COMPETITION CLOSED