Model:
SanDisk Cruzer Edge
Specifications:
---
Ease of Learning: 4 / 5
Ease of Use: 4 / 5
Enjoyment: 3 / 5
Design: 3.5 / 5
Value for Money: 3.5 / 5
August is a month of special celebration at SanDisk, the self-acclaimed pioneers of flash memory, marking 25 years in the industry. To mark the occasion, we have the SanDisk Cruzer Edge flash drive for review. Although it doesn't hold the title as being the smallest flash drive in the 10+ range of SanDisk flash drives, it is fair in size. The Cruzer Edge is one of only 4 from the lineup that are available in a multitude of colours; black (with red, blue and pink retractable connector), blue and pink. "Streamlined, compact design with retractable USB connector." This is a very accurate description of the flash drive, which has a lock for the retractable USB connector, stopping it from pushing back when in use.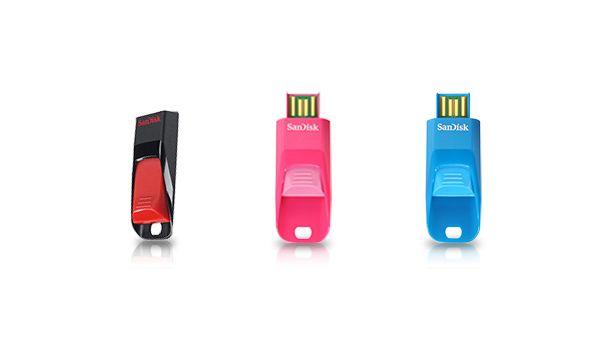 The flash drive includes the SanDisk SecureAccess software, protecting your files in a secure folder, which is encrypted by means of 128-bit AES. The Cruzer Edge capacities come in sizes of 2GB, 4GB, 8GB, 16GB and 32GB. Pricing starts from around R60 for 2GB up to an average of R250 for 32GB, which are reasonable, although not the most affordable. If you're set on quality, there's no faulting the SanDisk Cruzer Edge flash drive.