---
Many companies have joined forces with celebrities, other brands, or social media influences to create new sneakers or themed editions with input from the ambassadors. Converse has never been a brand to shy away from joining forces with celebrities and the likes and has added another to their successful lineup, Miley Cyrus. With the debut of the latest collection from the Converse X Miley range, Miley wants every fan to feel included. "No age, no gender, no sex – I wanted everyone to feel included."
The new range is a true reflection of her personal style and influences, where Miley tapped into her persona as a performer, as well as her eclectic day-to-day style, with the creation of a full lifestyle collection. Converse celebrates Miley's free spirit and her unique pursuit of self-expression and self-empowerment for all. Miley has this to say about her reason for teaming up with the brand:
"Converse has no boundaries. It's outspoken. I've always identified with Converse because the brand appeals to and represents so many different cultures and walks of life. And they're accessible."
The Converse X Miley collection features a lookbook that capture the energetic, bold and inclusive nature of Miley and some of her biggest fans – representing across gender, orientation and background. The shoot was photographed by legendary fashion photographer, Ellen Von Unwerth.
The collection will be available at Converse – Sandton City, Mall of Africa, Gateway Mall, Menlyn Park, Braamfontein – as well as Sportscene, Office, Superbalist and Shesha. The prices range from R899 to R999.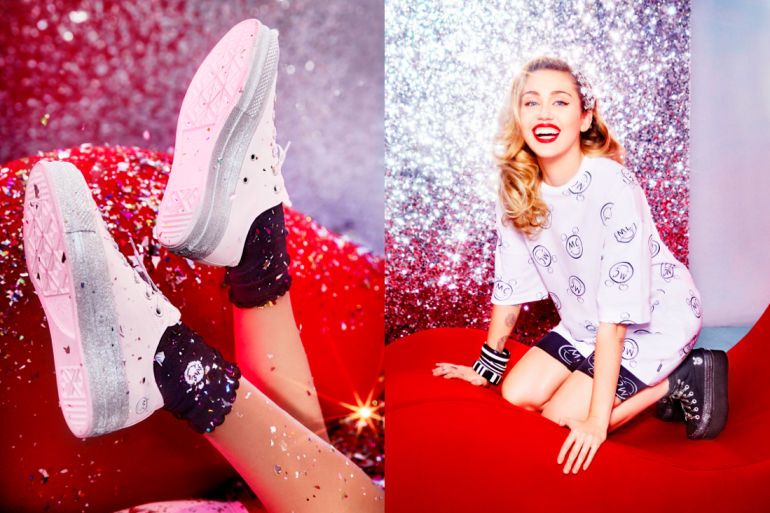 For more images from the look book, check it out on Instagram.