---
Storyline: A-
Artwork: A-
Kobus Galloway, owner of Komedie Media CC, has created quite a stir with his Idees Vol Vrees comics. His first volume was a huge hit, especially with the Afrikaans market, and his Facebook page has more than 60,000 followers. Fans of Kobus Galloway and his Idees Vol Vrees comics won't be disappointed with this new edition, Volume 2, which comprises of more than a hundred and fifty new cartoons. These include the most popular Facebook hits, as well as 100 brand new never before seen gems. In addition to that, Kobus finishes the book off with 50 of his best one-liners. In case you were wondering, Kobus Galloway does his own illustrations and, when he isn't working on his next comic, he is working as an illustrator and infographic designer for Media 24.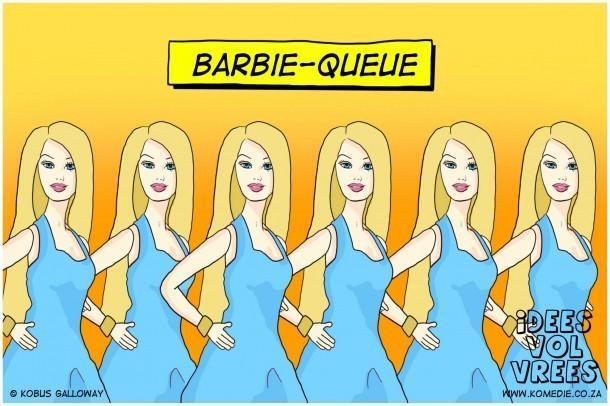 If you are easily amused and like a combination of wordplay and illustration then you will find this volume highly entertaining. Ideas Vol Vrees Volume 2 basically takes a whole lot of random Afrikaans words (especially combination words) and plays with their ambiguous nature, making little comics of said words by illustrating them in the most literal sense, rather than according to their actual meaning.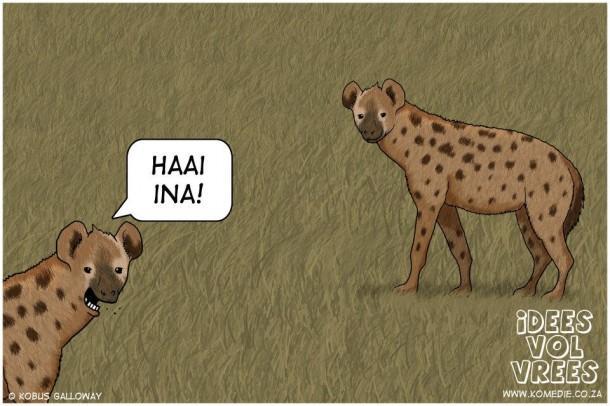 With Idees Vol Vrees I almost feel like a highly artistic 10 year old could have done the same by combining an Afrikaans Dictionary with a game of darts. That said, the volume is very cute, the illustrations are simple but original and his sense of humour will appeal to people young and old. As for his one-liners … some of them were hilarious but most could really have been left out of the book. It inspires a bit of a 'don't give up your day job' sentiment.
Even though it is a little bit silly, at least it doesn't depend on vulgar humour to carry it through. This is the kind of family friendly comic (unlike Bittercomix) that you can leave on your coffee table (or in your bathroom), without worrying about causing long term damage to your kids.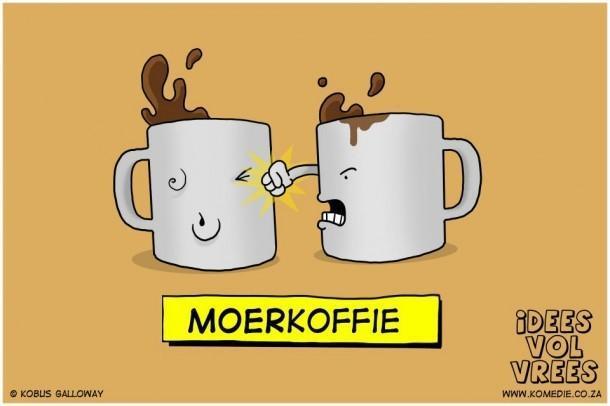 The primary target market for this book is most definitely Afrikaans, as the humour will be lost on people not familiar with the words that he is playing with. The illustrations would be random and meaningless without them. Some (if only a few) could be translated to English with more or less the same effect but most depend on the particularly idiosyncratic word combinations of the Afrikaans language. Despite that I imagine this book could be used as an effective, fun and playful tool to teach some Afrikaans words to people trying to learn the language.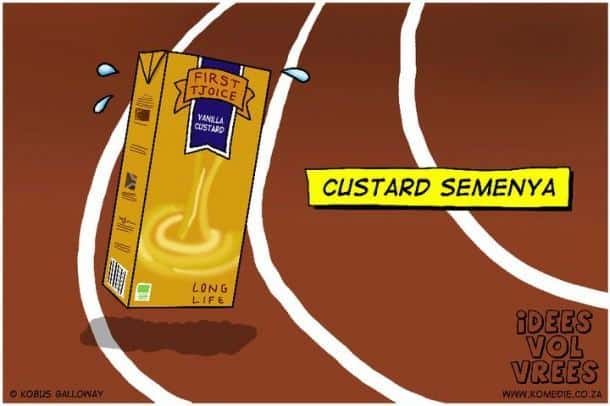 On the whole the book is fun and light. It won't be everyone's cup of tea but it is always nice to see some fresh original Afrikaans comedy. And if you are someone who doesn't take life too seriously then it's worth giving it a look-see at www.komedie.co.za or the Facebook page.
The good folks at Random House Struik have been kind enough to provide us with two copies of Kobus Galloway's Idees Vol Vrees Volume 2 to giveaway. Click here to enter!