ISBN:
ISBN-10: 0756692490
---
Storyline: A+
Artwork: A+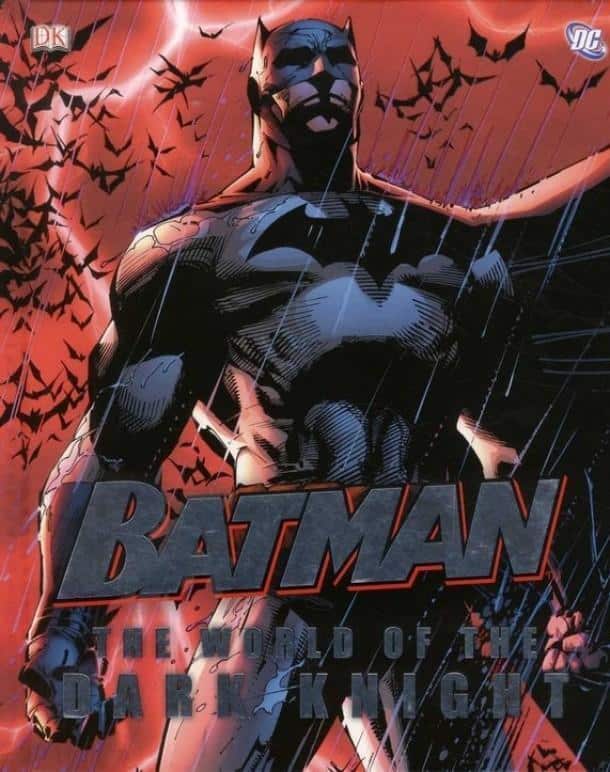 With the clock slowly (very slowly) ticking down to the release date of The Dark Knight Rises there couldn't be a better way to prepare for the big date than to catch up on some Batman knowledge. Using spectacular illustrations and photographs, Batman: The World of the Dark Knight covers the full spectrum of the Caped Crusader's history – including everything from the Batcave, the Batmobile, the Batsuit, to profiles on his friends, love interests, family, allies and enemies, to details of his incredible adventures and battles. No stone is left unturned. It's the guide Dark Knight Fans have waited to get their hands on – packed fuller than Batman's utility belt!
For almost three-quarters of a century, the story of a young billionaire and philanthropist, Bruce Wayne, who fights crime as caped vigilante known as Batman, has kept readers fascinated with his adventures. Over the years the character has slowly transformed into a darker, sometimes scarier, symbol of truth and justice. Dorling Kindersley manages to encapsulate the countless transformations of The Batman Family, both on and off the page, into one of their signature style books – tons of visuals, timelines, information and interesting facts laid out over double page spreads.
The 196 paged guide covers stories on "The Birth of Batman", "Detective Comics #27", "Weapons", "Origin", "The Wit & Wisdom of Batman", "Robin", "Alfred Pennyworth", "Batman's Love Life", "The Bronze Age", "Arkham Asylum", "Knightfall", "Batman & Superman" and so much more. Key issues and comic book art help to keep the book clear, simple and informative. It's easy enough for "newbies" to get into, while still satisfying more "knowledgeable" fans.
I doubt it will take much more convincing for serious fans to go out and get the book – it's well written and interesting and covers one of our favourite subjects. My copy holds a special place on my coffee where a few selective guests can quickly browse through the 196 page awesomeness. I always get the same reactions from friends after they give it a squiz; "Dude, can I borrow this?" To which I politely reply, "No, you may not." Get your filthy paws on your very own Batman: The World of the Dark Knight in stores!
All images used courtesy of Dorling Kindersley & The Penguin Group
[box_light]
Batman: The World of the Dark Knight Giveaway!
The good folks at Penguin have been kind enough to provide us with a copy of Batman: The World of the Dark Knight to giveaway.
As always, all you need to do is share this page on Facebook or Twitter and then leave a comment below (in the comments section) saying "done!" on this page!
The Giveaway/Competition closes Friday – 10th August 2012 at 12pm. The Giveaway is restricted to South African readers only and cannot be exchanged for cash. Terms and conditions/Site Disclaimer rules apply.[/box_light]